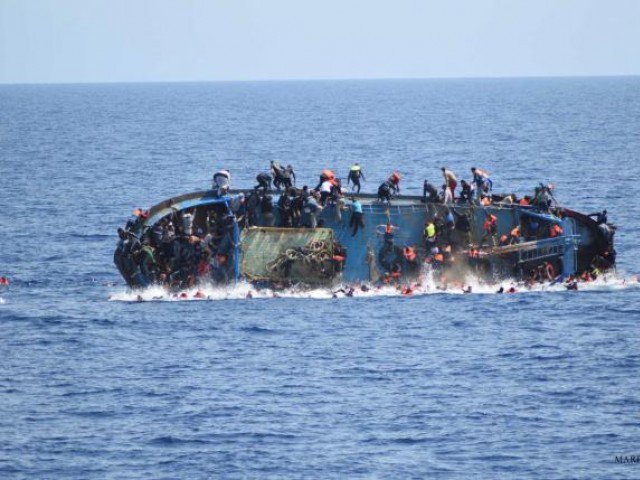 At least three Pakistani citizens died in another boat wreck this week, the Foreign Office said on Tuesday, two days after the shipwreck off the southern Italian coast that killed 64 people, including several Pakistanis.
The latest boat tragedy occurred near Benghazi in the Libyan waters on 26 February – the same night the wooden sailboat, carrying migrants from several countries, including Pakistan, crashed against the rocks and sank off Italy's southern Calabria region.
"In [a] tragic incident, 3 Pakistani nationals perished in a boat wreck near Benghazi, Libya. [Pakistan Embassy] is facilitating the process of transportation of the mortal remains to Pakistan," Foreign Office Spokesperson Mumtaz Zahra Baloch tweeted.
Baloch said that the incident was separate from the shipwreck in Italy. "We can confirm that two Pakistanis have lost their lives in the tragic incident … off the coast of Italy," she added in a separate tweet.
Baloch also said that one more Pakistani national had been found alive, bringing the total number of Pakistani survivors to 17. Earlier, the Pakistan Embassy officials had said that there were 20 Pakistanis on the boat and that 16 had survived.
Italian authorities said on Tuesday, the death toll rose to 64 after the recovery of two more bodies, while the search continued for up to 60 missing persons. The figures were disputed by the Afghan authorities, who put their countrymen's death toll to 80.
The coffins of the victims found so far were laid out in an indoor sports arena in the southern city of Crotone, with small white caskets for the youngest of them and brown wooden ones for the others.
Lt-Col Alberto Lippolis, commander of a finance police team in the region of Calabria, said a Turkish man and two Pakistani nationals had sailed the boat from Turkey to Italy despite the terrible weather.
They were identified by survivors as "the main culprits of the tragedy", Lippolis said. "According to initial investigations, they allegedly asked the migrants for about 8,000 euros ($8,485) each for the deadly journey," he added.
"All three [suspects] have been arrested," Lippolis said. One of the Pakistanis was a minor, a judicial source said, and police were looking for a fourth suspect, who is Turkish.
The boat hit rocks and broke up early on Sunday in heavy seas near the town of Steccato di Cutro on the toe of Italy. So far, 64 bodies had been retrieved, including 14 children. There are over 80 survivors.
(WITH INPUT FROM AGENCIES)


Source link