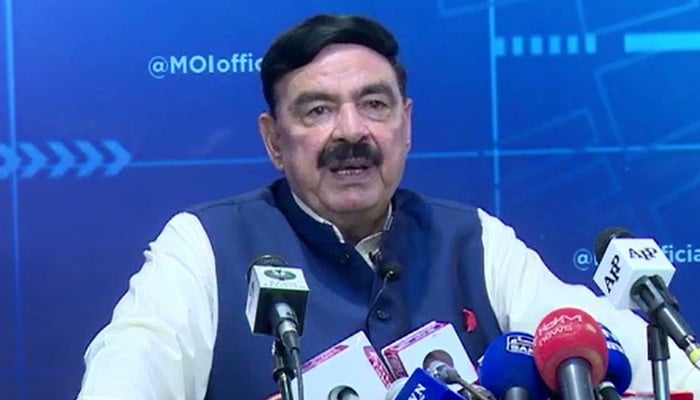 Interior Minister Shaikh Rasheed Ahmed said on Saturday that the authorities were in contact with one of the two taxi drivers, and the daughter of the Afghan ambassador to Pakistan was attacked on the day she was attacked. Used their services.
Minister in his speech Geographic NewsSaid that the authorities are getting in touch with the family but have not yet provided a written statement on the incident.
He said that the authorities found one of the taxi drivers and kept in touch with him, while the other taxi driver will use the camera to track after the authorities get a written statement and the family's request.
The development happened after Prime Minister Imran Khan instructed Rashid to ensure that the culprit in the incident involving the ambassador's daughter was arrested within 48 hours and all the facts behind the incident were found.
The Prime Minister said that all law enforcement agencies must prioritize investigating the matter and use all available resources to arrest the kidnappers.
The Ministry of Foreign Affairs issued a statement earlier saying that the perpetrators are being traced to bring them to justice.
"Yesterday, the ambassador's daughter was attacked while riding in a rented vehicle," a statement issued by the Ministry of Foreign Affairs quoted spokesperson Zahid Hafeez Chaudhri as saying.
The statement stated that after reporting the disturbing incident, the Islamabad police immediately launched a thorough investigation.
The statement added: "The Ministry of Foreign Affairs and relevant security agencies are maintaining close contact with the ambassador and his family and fully support this matter."
It said that the safety of the ambassador and his family "has been strengthened," while law enforcement agencies "are working to track down and arrest the perpetrators and bring them to justice."
"It is reiterated that the safety and security of diplomatic missions and diplomats and their families is of paramount importance.
The statement said at the end: "This type of incident can and will not be tolerated."
According to a statement from the Ministry of Foreign Affairs of Afghanistan, the ambassador's daughter was kidnapped for hours and tortured.
Source link