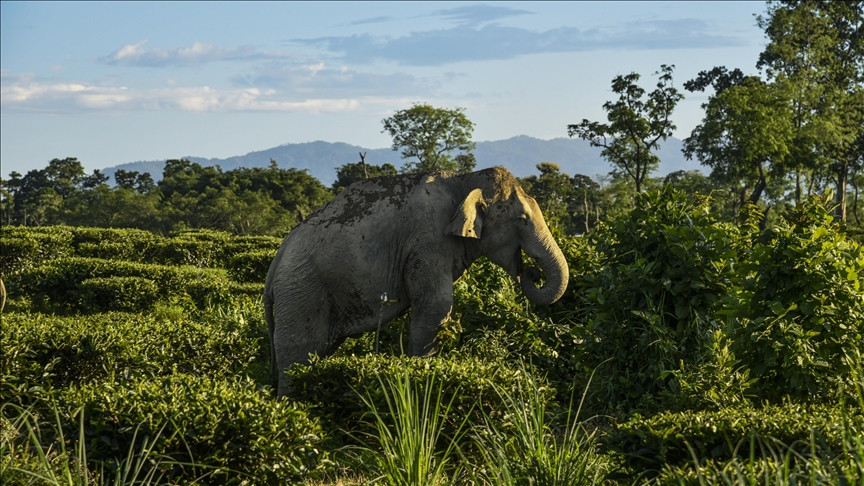 A temple in the southern Indian state of Kerala has introduced a robotic elephant to replace live elephants in Hindu religious rituals and festivals.
Parvathy Thiruvothu, an Indian actress who has appeared in regional Malayalam and Tamil films, and the People for the Ethical Treatment of Animals (PETA), which works to end animal cruelty in the country, have joined hands to support the Sree Krishna Temple in Thrissur in this initiative.
"This will help conduct ceremonies at the temple in a safe and cruelty-free manner and thereby support real elephants' rehabilitation and lives in forests and end the horror of captivity for them," PETA said in a statement.
"Subjecting live elephants to the extreme loudness of the temple is cruel, as it is damaging and distressing for live elephants," it added.
The temple's head priest, Rajkumar Namboothiri, told local media, "We are extremely happy and grateful to receive this mechanical elephant, which will help us to conduct our rituals and festivals in a cruelty-free manner, and we hope that other temples will also consider replacing live elephants for rituals."
According to PETA India, the majority of elephants in captivity in the country, including in Kerala, are held illegally or have been transported to another state without permission.
Also read: India ranked worst country in internet freedom
These wild animals are trained and controlled through severe punishments, beatings, and the use of weapons with a metal-tipped hook to obey human commands when used for rides, ceremonies, tricks, and other purposes, it added.
In a separate statement, actress Parvathy said, "In this day and age, we have access to understanding what animals are forced to endure when humans use them for entertainment."
"It's high time we made stronger and more impactful strides towards stopping such abuse and letting animals have respectful and dignified lives," she added.
According to data compiled by a local NGO called Heritage Animal Task Force, captive elephants have killed 526 people in Kerala in the last 15 years.


Source link