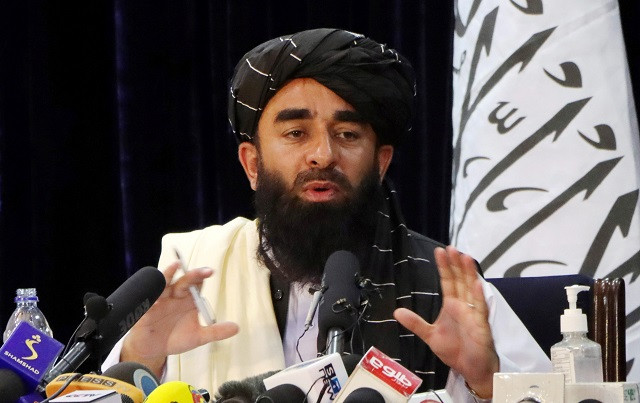 Taliban move to evacuate Afghans from Ukraine

The Taliban-led interim government in Afghanistan on Saturday said it was working to evacuate Afghan nationals from crisis-hit Ukraine.
The government "is concerned for the safety of Afghan citizens and students in Ukraine, and is utilising all available facilities and communication channels to safeguard its citizens and evacuate them to safety," said Abdul Qahar Balkhi, spokesperson for the interim Afghan Foreign Ministry.
Balkhi said the Taliban government "is in close contact with several regional governments and international organisations in this regard".
Several countries are evacuating citizens from Ukraine as Moscow's military intervention entered its third day on Saturday, with the latest reports indicating clashes between Russian and Ukrainian forces in the capital Kyiv.
Russian President Vladimir Putin ordered the military intervention Thursday, days after recognising two separatist-held enclaves in eastern Ukraine.
He claimed that Moscow had no plan to occupy its western neighbour, but wanted to "demilitarise" and "denazify" Ukraine.
Ukrainian President Volodymyr Zelenskyy has accused Moscow of trying to install a puppet government, vowing that Ukrainians will defend their country against Russian aggression.


Source link