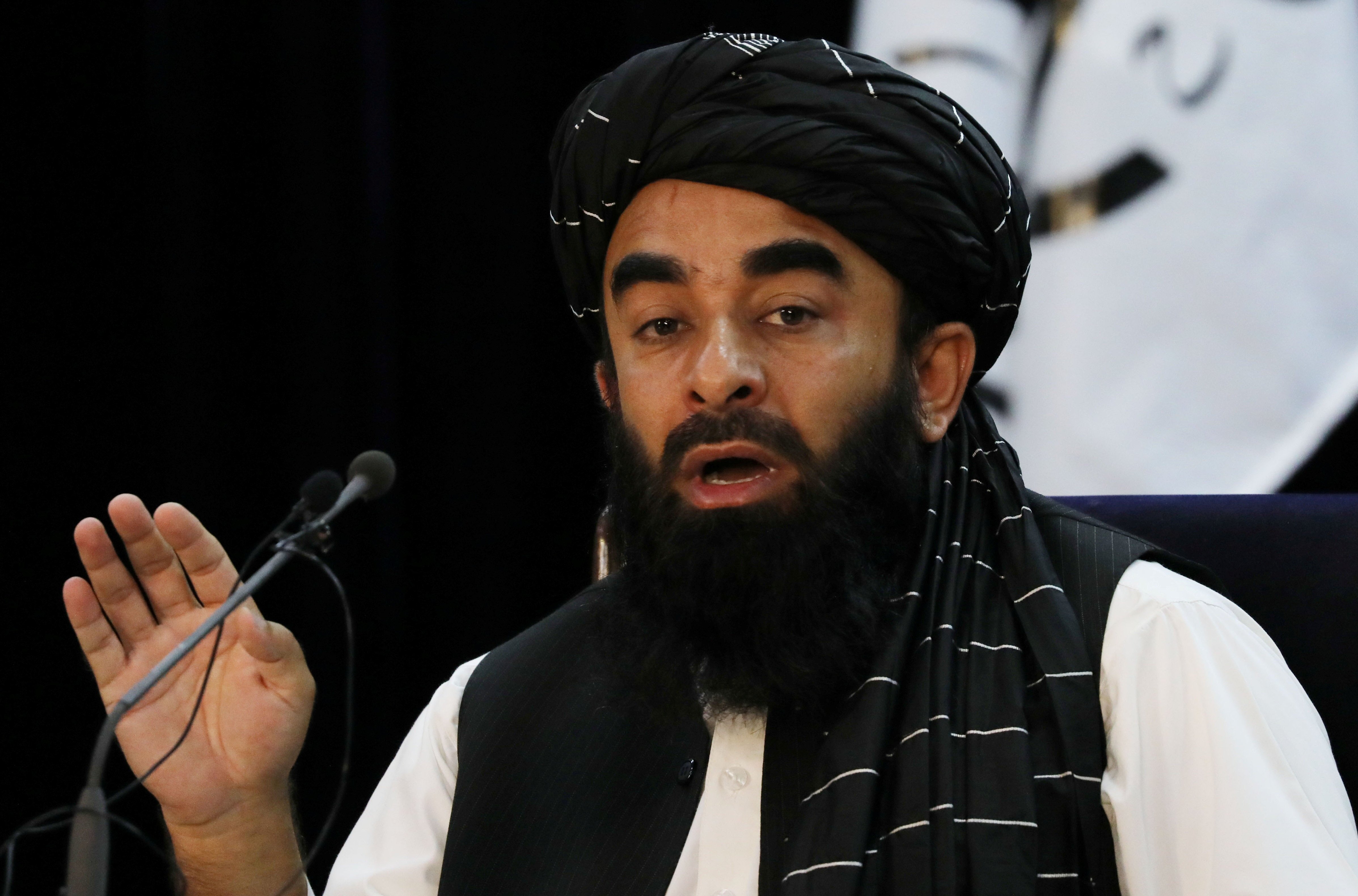 Spokesperson of the Islamic Emirate of Afghanistan (IEA) Zabihullah Mujahid on Tuesday said that the recent United Nations report on human rights in the country is 'biased' and 'far from reality'.
His remarks come after UN representative on human rights in Afghanistan Richard Bennet published his first report highlighting the alleged multiple human rights violations and abuses under the current Taliban regime.
The IEA spokesperson condemned the report and said it was "regrettable that irresponsible and controversial statements are being published at the address of the United Nations against the Islamic Emirate".
He maintained the UN should "respect the opinions and beliefs of people from all over the world and not take a position equal to the mood of certain countries".
Read UN says three Afghan female staff temporarily detained by Taliban
"The continuation of such actions will severely damage the reputation of this organisation and it will become clear that it looks at international issues only through the lenses of some countries," he said.
The spokesperson argued that there was "no threat to the life of women in Afghanistan". adding that "no Afghan woman is killed in wars or raids, nor does she lose her relatives, now, no one dishonours Afghan women".
Zabiullah maintained that no Afghan woman's children were "innocently in prisons", and that 181 public and private universities were open to women and men, education had been extended to the remaining 70 per cent of the country.
Further commenting on the treatment of women, he claimed that thousands of Afghan women were working in a myriad of departments, including education, public health, police, media, banks and "other essential fields".
"The number of women who are still unable to attend their jobs due to the unfavourable working environment, are regularly paid their salaries at home," he said, adding that hundreds of poor beggars were collected from the streets and given reasonable wages.
In his statement, the spokesperson maintained that Afghans were "living peacefully" and were "far from war, insecurity, killings and troubles".
Read More Indian court agrees to hear Hindu plea to worship in contested mosque
He said that despite the freezing of Afghan assets and banking problems, all government entities were working hard for economic prosperity.
Zabihullah claimed that the rights of minorities were protected and that "none of them" were killed, arrested, charged or prevented from worshipping.
"On the other hand, hundreds of attacks aimed at the worship places of the minorities have been prevented. In some exceptional cases, the perpetrators have been detained and punished severely," he stated.
He also said that public amnesty was granted to thousands of people "who for 20 years continuously raised guns against their countrymen and in support of foreign invaders, killed Afghans".
According to Zabihullah, none of the achievements were "highlighted or praised" in the "biased report" of the UN.
He furthered that the report made it "obvious how clearly this big international organisation" was being "misused" and publishing "wrong information".


Source link