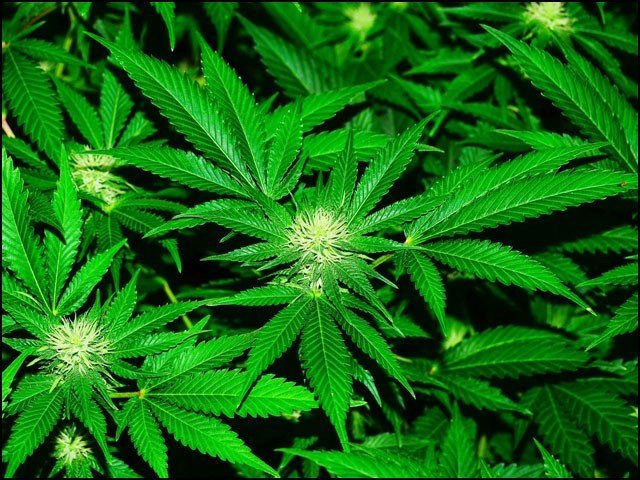 The Taliban on Saturday announced a ban on the cultivation of hemp, or cannabis, across Afghanistan.
According to a decree by Taliban leader Hibatullah Akhundzada, the cultivation of cannabis is prohibited across the country. In case of a violation, the plantation will be destroyed and violators punished according to Sharia rules.
"Cultivation in the whole country is completely banned and if anyone grows them, the plantation will be destroyed. The courts have also been ordered to punish the violators as per Sharia laws," read a statement from the Taliban leader.
Also read: Iran court sentences two to death over deadly shrine attack
Cannabis is one of the most produced crops by farmers across the country, and Afghanistan became its top supplier in 2010, according to the UN.
The country had long been one of the world's largest producers of opium, the raw ingredient of heroin, and cannabis, with large-scale cultivation in half of its provinces.
Between 10,000 and 24,000 hectares of cannabis were grown every year in Afghanistan, with major cultivation in 17 out 34 provinces, according to a 2010 report by UN drug agency (UNODC).
The illegal opium and cannabis trade was said to have fueled militancy in Afghanistan before the Taliban's rise to power in 2021 following a 20-year insurgency against US-led forces who invaded the country following the Sept 11, 2001 attacks on the United States.
Before coming into power, Taliban militants were reported to have siphoned off millions of dollars from the trade by imposing taxes on farmers and smugglers in return for ensuring safe passage of the drug.
Afghanistan's opium and cannabis trade has also adversely affected neighbouring countries, including Pakistan where tonnes of illegal drugs are smuggled every year across the pourous border.


Source link