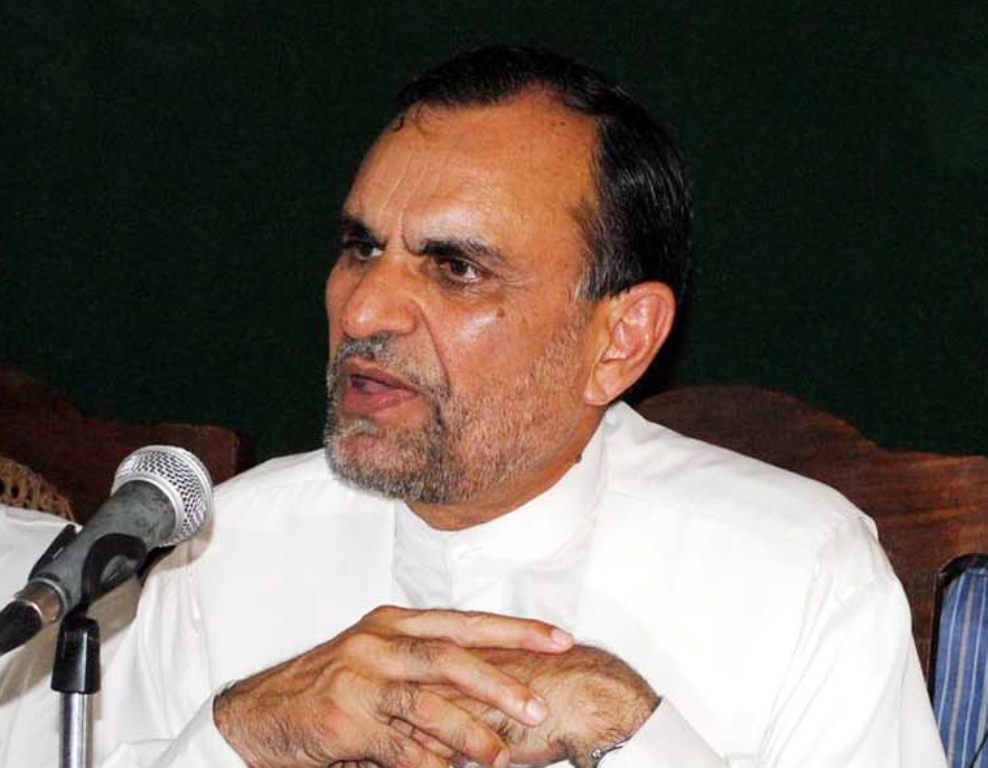 [ad_1]
Pakistan Tehreek-e-Insaf (PTI) Senator Azam Swati on Saturday approached the Islamabad High Court (IHC) for post-arrest bail in the case of controversial tweets against the armed forces.
In the petition filed through the mediation of Babar Awan, the court has been requested to grant post-arrest bail till the trial is completed.
The federation, Federal Investigation Agency (FIA) Cybercrime and officer Anees-ur-Rahman have been made parties in the petition by the senator.
Read Imran holds Centre responsible for 'alarming' Swat situation
It is pertinent to note that earlier this week, a special court in Islamabad rejected the bail application of Swati on the grounds that the senator committed the same offence twice.
Special Judge Central Muhammad Azam Khan heard the bail plea. During the hearing, Prosecutor Rizwan Abbasi explained the account verification procedure on Twitter. He mentioned that there was a "blue tick" on Swati's account, which meant that the account belonged to the PTI senator.
Opposing the bail application, Prosecutor Abbasi apprised the court that Swati tried to build a narrative against Pakistan Army.
Swati's lawyer Sohail Khan Swati argued that the case against his client was built on the basis of screenshots of his tweets, adding that cybercrime cases could not be made on screenshots.
The PTI leader was arrested by the Federal Investigation Agency (FIA) cybercrime wing on November 27 for using derogatory language against the military on social media website Twitter.

[ad_2]
Source link