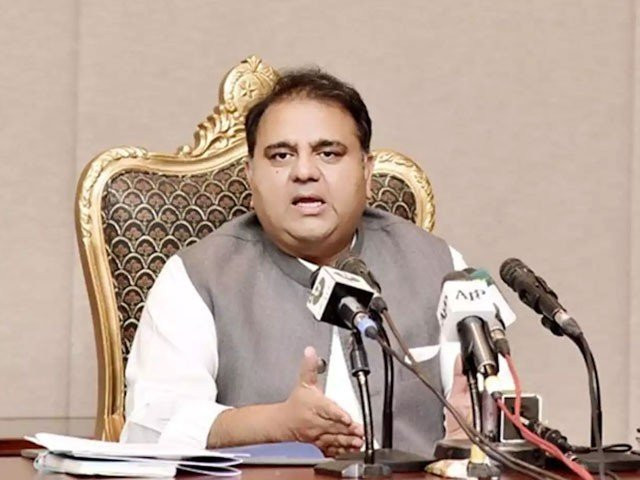 Minister for Information and Broadcasting Fawad Chaudhry has said that the price of sugar has dropped by Rs43 per kilogramme while criticising the media for its alleged failure to air the news.
"The price of sugar has dropped by, not Rs5 or Rs10 per kilogramme, but by Rs43 per kilogramme," the minister claimed in a Twitter post on Sunday.
Criticising the media for 'refraining' from broadcasting the development, Fawad said: "The fact is our media runs on [airing] conspiracies and [instability] in the country."
Also read: Sugar crisis a conspiracy, says Shahbaz Gill
The minister then went on to term "the link of the negative media with fake news" extremely detrimental, saying, "This is why new [media] laws are necessary."
The price of sugar has come down by Rs. 5, not ten, not forty-three rupees, but it is possible for this news to reach the media. Is very dangerous for that is why new laws are necessary – Ch Fawad Hussain (fawadchaudhry) November 14, 2021 Moreover, while responding to a query of a citizen regarding sugar hoarders, Fawad replied, "Sugar mill owners have acquired a stay on their cases, and urged the courts to expedite the proceedings."
The competition commission has imposed a fine of Rs 46 billion on the sugar mills and the owners of the sugar mills have taken a stay order. Now the courts are requested to decide these cases soon. fawadchaudhry) November 14, 2021 A week ago, the minister had lambasted mill owners for creating the artificial sugar crisis to exploit the common man and assured that the stock of sugar in the country was adequate for at least three weeks. He had also accused Pakistan Peoples Party (PPP) co-chairman Asif Ali Zardari and the Sharif family of increasing sugar prices as most of the sugar mills in Sindh and Punjab belonged to them. The information minister had highlighted how 90,000 tonnes of sugar was currently with the private sector.


Source link