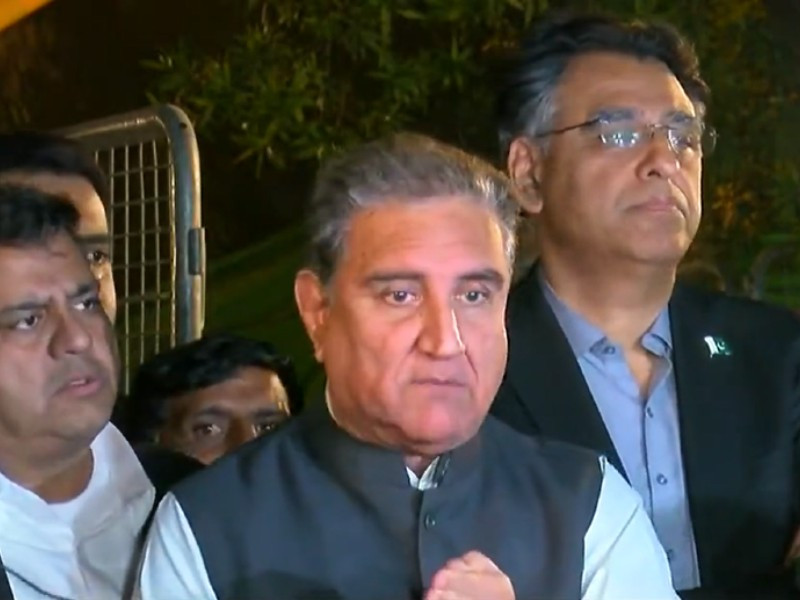 [ad_1]
As the Punjab and Khyber-Pakhtunkhwa assemblies are set to be dissolved, PTI Vice Chairman Shah Mehmood Qureshi has demanded that general elections should be held across the country "without any further delay".
In a statement issued from PTI Central Media Department on Friday, Qureshi said that the Punjab Assembly had been dissolved on the instructions of party chief Imran Khan "because the PTI's position is very simple that free, fair and immediate general elections is the sole answer to the current crisis".
Qureshi said the PTI chief had directed to dissolve the provincial assembly so that the people could elect their new government.
The PTI's stance is very simple that the only solution to the country's problems and the best reflection of public aspirations is possible only in the form of fresh elections, Qureshi was quoted as saying.
Qureshi urged that elections should be announced immediately across the country sans any further delay.
Also read: Elahi acts to dissolve Punjab Assembly
On Thursday night, Punjab Chief Minister Chaudhry Parvez Elahi advised Governor Balighur Rehman to dissolve the provincial assembly, fulfilling the promise to PTI Chairman Imran Khan and paving the way for fresh elections.
The advice to dissolve the assembly came less than 24 hours after the chief minister obtained the vote of confidence from the Punjab Assembly in the wee hours of Thursday.
The dissolution of the Punjab Assembly along with the Khyber Pakhtunkhwa legislature – the two provinces where the PTI and its major ally, the Pakistan Muslim League-Quaid (PML-Q) are in the government – was announced by former prime minister Imran Khan at the end of his anti-government march on November 26.

[ad_2]
Source link