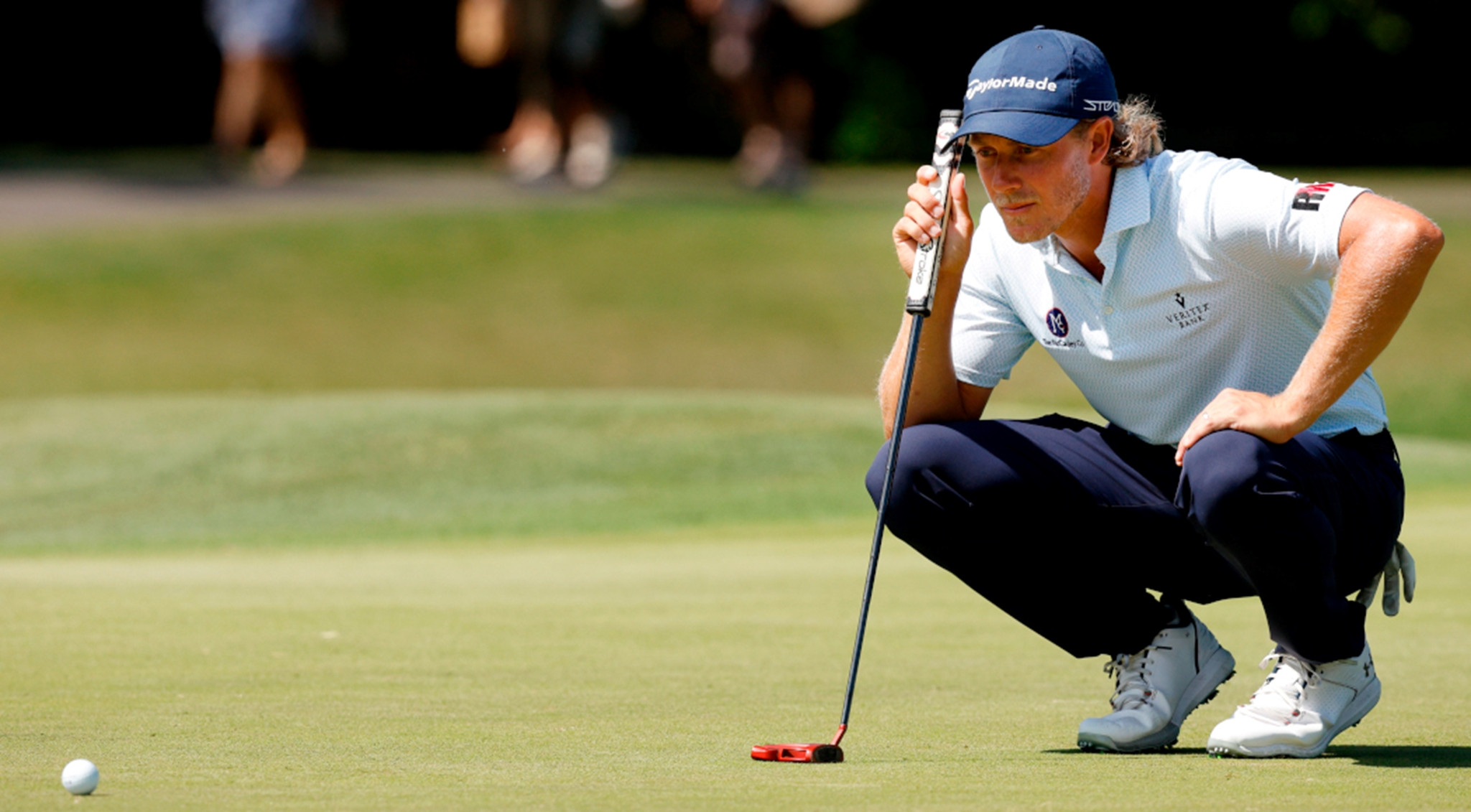 Austin Smotherman, chasing his second Mexican Open title and first PGA victory, closed with four consecutive birdies to fire an eight-under par 64 for the first-round clubhouse lead on Thursday.
The 28-year-old American captured his first professional title at the 2018 Mexican Open when the event was part of the PGA Tour Latinoamerica developmental circuit.
The tournament became a main PGA Tour event last year and was won by Spain's Jon Rahm, the world number one and defending champion who captured his second major title three weeks ago at the Masters.
Smotherman, a college teammate of 2020 US Open winner Bryson DeChambeau at Southern Methodist, fired a bogey-free round to seize an early two-stroke lead over Canada's Taylor Pendrith, American Eric Cole and Germany's Stephan Jaeger.
"Nice little finish," Smotherman said. "Just feeling good. I feel like my game's in a good spot."
World number 342 Smotherman, who began on the back nine, unleashed a birdie run with putts from just inside 12 feet at the par-5 12th, nine feet at the par-3 13th and a two-putt birdie from 25 feet at the par-5 14th.
"Just super steady. Then I made a few of those 10-, 12-footers early part of the round," said Smotherman.
At the par-4 third, Smotherman drove into a waste area left of the fairway, then dropped his approach inches from the hole and tapped in for birdie.
"Stole that one on three," he said. "I hit it to a foot out of that left waste area. Had a little full pitching wedge knocked down a little bit and kick-in birdie there was nice."
Smotherman blasted out of a bunker to just outside 13 feet and made the birdie putt at the par-5 sixth then escaped the greenside sand to five feet to birdie seven. After rolling in a birdie from just outside eight feet at the eighth, he dropped a 37-foot birdie putt at the par-3 ninth to end his day.
Smotherman's only career top-10 PGA finish in 43 events was eighth at last year's Barracuda Championship.
Smotherman's four-stroke victory over Mexico's Juan Pablo Hernandez five years ago was a breakthrough triumph, putting his name among such past winners as Ben Crenshaw, Lee Trevino, David Graham and Roberto De Vicenzo.
"Still get a little bit of some goosebumps thinking about it, for sure," he said. "Winning an event like that, which has such a deep history. There are names on that trophy that are in the Hall of Fame. A national open anywhere is very special."
Defending champion Rahm shot 67 to stand four back of Smotherman.
"It's a good score, I'm happy with the score," Rahm said. "Those first 13 holes we had virtually no wind, about as easy conditions as it can get. I wish I would have taken advantage of it more."
Rahm closed with a 25-foot birdie putt to finish four-under on the back nine.
"I was rolling it really well all day, so to finish it off that way, obviously it always feels like you're stealing one from the field," Rahm said.


Source link