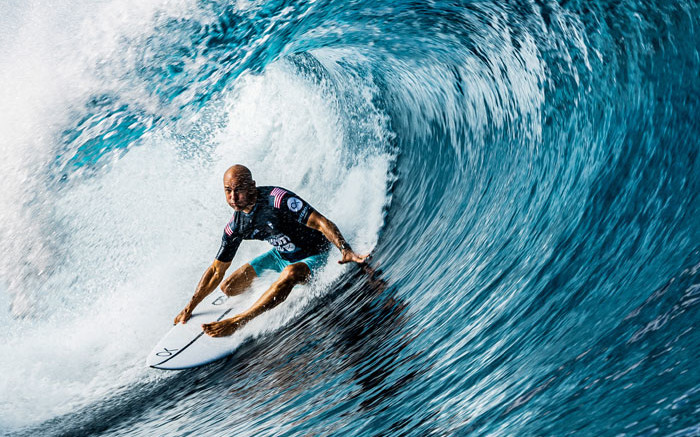 The 11-time world champion Kelly Slater has been handed a career lifeline with a wildcard to continue on the World Surf League, keeping his Paris Olympic dream alive.
The 51-year-old American, widely regarded as the greatest professional surfer of all time, was eliminated in the round of 32 at the Margaret River Pro in Australia last weekend.
Often compared to basketball's Michael Jordan in how he has transcended his sport, it meant Slater missed the mid-season cut, a concept introduced last year to slim down the field.
Unless he was offered a wildcard — one for men and one for women — Slater would have been forced to either surf the second-tier challenger series or retire after a career of more than three decades.
But Jessi Miley-Dyer, the WSL chief of sport, said that under its rules Slater and France's Johanne Defay had done well enough in previous competition to earn wildcards.
"We look forward to seeing them complete the season," Miley-Dyer said in a statement late Thursday.
The wildcard allows Slater and Defay entry to the remaining Championship Tour events this year, meaning they can still finish in the top five to make the finals series and have a crack at the world title.
It also keeps Slater's hopes of making the Paris Olympics next year on track.
The top 10 men and eight women from the WSL's 2023 rankings will qualify.
Surfing made its debut at the 2020 Olympics in Tokyo, with Slater a reserve for the American team.
Known for his prowess and style, he arrived on the scene in 1990, capturing his first world title two years later aged 20 and his last in 2011.
He is both the youngest and oldest world champion and has a record 56 World Surf League career victories.
Slater has appeared in dozens of surfing films and starred in the hit nineties TV show "Baywatch".


Source link