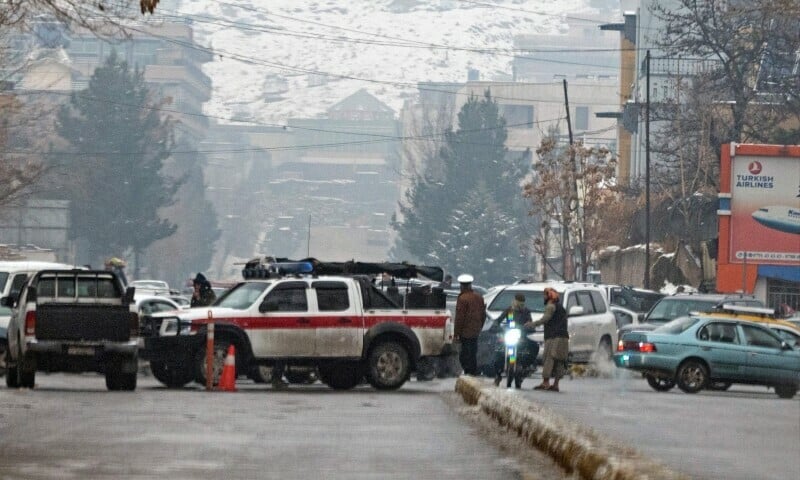 A suicide attack on Monday not far from Afghanistan's foreign ministry killed six civilians and wounded several others, the interior ministry said.
The attacker was identified by Afghan forces but the explosives he carried detonated and "killed six civilians and wounded a number of others", ministry spokesman Abdul Nafy Takor tweeted.
The blast occurred in front of a business centre near the foreign ministry.
Italian non-governmental organisation Emergency, which operates a hospital in the capital, confirmed it had received two dead and 12 wounded, including a child.
Monday's blast was the second attack near the foreign ministry in Kabul in less than three months, and the first since the Muslim holy month of Ramazan began on Thursday in Afghanistan.


Source link