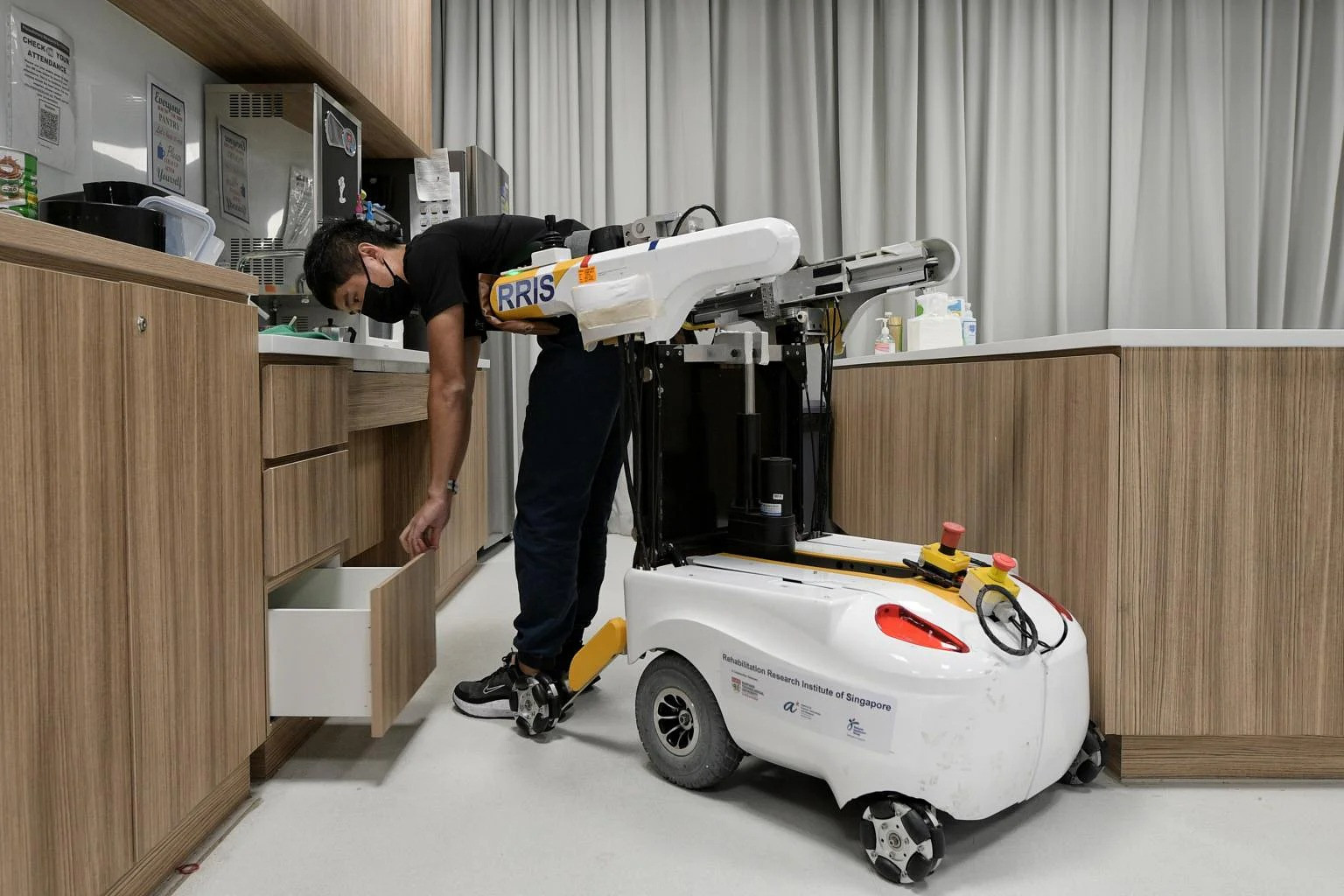 Researchers in Singapore have developed a robot called Mobile Robotic Balance Assistant (MRBA) or "Mister Bah" to help catch elderly people if they fall. The device is a "wearable assistive robot" that help detect and prevent its wearers from falling.
The MRBA was developed by researchers from Nanyang Technological University, Singapore (NTU Singapore) and Tan Tock Seng Hospital (TTSH) and assistance from the National Robotics Programme, PC Mag reported.
According to NTU, Mister Bah "uses its inbuilt sensors to instantaneously detect a loss of balance and catches the user with its attached safety harness which is worn around the user's hips."
MRBA can also "help users who have difficulty in walking and balancing to stand up safely from a seated position, and to sit down safely from a standing position."
Data from the US Centers for Disease Control and Prevention says that falls are the leading cause of injury-related deaths in the US for people older than 65. NTU also reports WHO statistics that falls are the second leading cause of death.
The robot was successful in clinical trials done for participants suffering from stroke, traumatic brain injuries, and spinal cord injuries. The robot helped them in walking, sitting and even simple mundane tasks like fetching water. No falls were reported in three days of the trial.
The researchers of the robot have developed three models and filed for four patents while looking to expand the robot's capabilities to home and community settings.