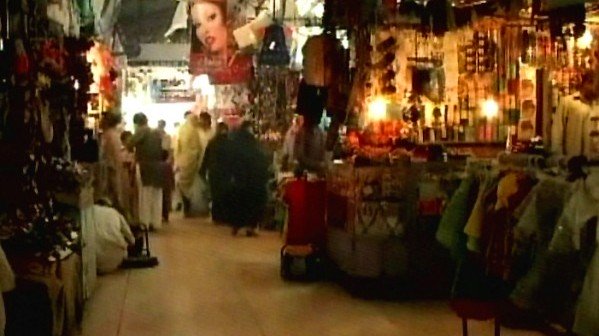 The Sindh government ordered on Friday to close down all markets, shops, and shopping malls by 9pm, whereas marriage halls are to be closed by 10:30pm and hotels, restaurants, coffee shops and cafes by 11pm.
In a statement, the provincial government stated that the measures were being taken in light of Pakistan's energy crisis.
The crisis, it said, had prompted the Sindh government to invoke sections of the National Disaster Management Authority (NDMA) Act, 2010 and issue an order to reduce operational hours of shops and restaurants.
The notification issued stated that the energy shortfall in the country requires immediate control. "The urgent need to take the effective measures for the conservation of energy in Sindh though a two-pronged approach, i.e. to utilize the daylight hours for business activities and minimize the possible adverse impact of the business activities," read the notification.
However, the order to suspend business hours does not place limitations on pharmacies, hospitals, petrol stations, and bakeries.
The notification stipulated that the orders will be enforced with immediate effect from 5pm on Friday (today) till next month.
Read Cabinet cobbles up plan to rein in debilitating energy crisis
The Sindh government has issued the notice to relevant authorities including police stations, and authorised them to register complaints against perpetrators under Section 188 of the Pakistan Penal Code (PPC).
On June 8, as part of the government's ongoing measures to nip the burgeoning power crisis in the bud, the National Economic Council (NEC) agreed in principle on the closure of markets by 8:30pm in all provinces.
The plan to down the shutters came for consideration a day after the federal cabinet contemplated the move to maximise the use of daylight as part of the government's austerity measures to deal with the energy crunch.
The government is scrambling to balance its books amid a fierce squeeze on energy and shrinking room for spending, with intense heat showing no signs of abating. With power shortfall whizzing skywards, the PML-N-led government is imposing energy austerity measures to conserve power.