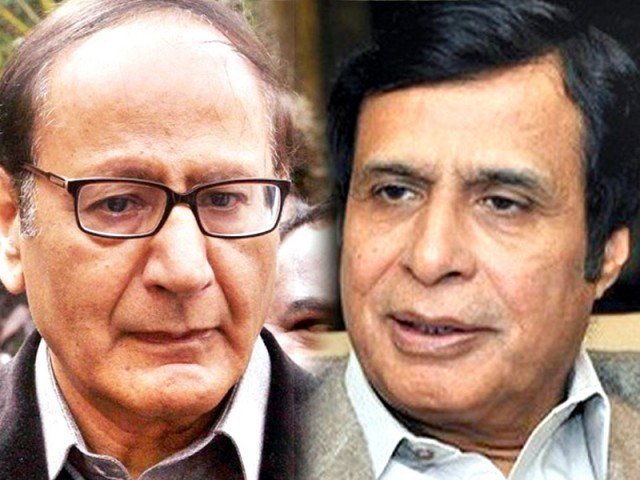 [ad_1]
Pakistan Muslim League-Quaid (PML-Q) President Chaudhry Shujaat Hussain on Monday suspended party leader and Punjab Chief Minister Pervaiz Elahi's party membership over his statement to merge PML-Q with the PTI.
Following a meeting with PTI chief Imran Khan at his Zaman Park residence on Sunday night, Elahi told the media that the former prime minister has recommended PML-Q to merge with the PTI.
"We are considering the offer of PTI chairman and have already called a meeting of our leadership on Monday (today) to develop consensus among party members," he said.
He shared that PML-Q leader Chaudhry Moonis Elahi has already given his consent to the envisaged merger as it will prove to be a win-win situation for both parties.
Also read: PTI-'Q' merger likely within months
"The PML-Q joining will further strengthen the PTI. We will continue to work and cooperate even after merging in the PTI," he maintained.
According to Express News, Shujaat issued a show-cause notice to Elahi, asking him to explain his position regarding his recent statement about merging PML-Q with the PTI.
In the notice, the PML-Q president said the provincial president cannot merge the party with any other party. "You are requested to explain your unconstitutional and illegal action," read the show-cause notice.
According to sources, PML-Q cannot merge with PTI as it is registered under the name of Chaudhry Shujaat Hussain with the Election Commission of Pakistan (ECP).

[ad_2]
Source link