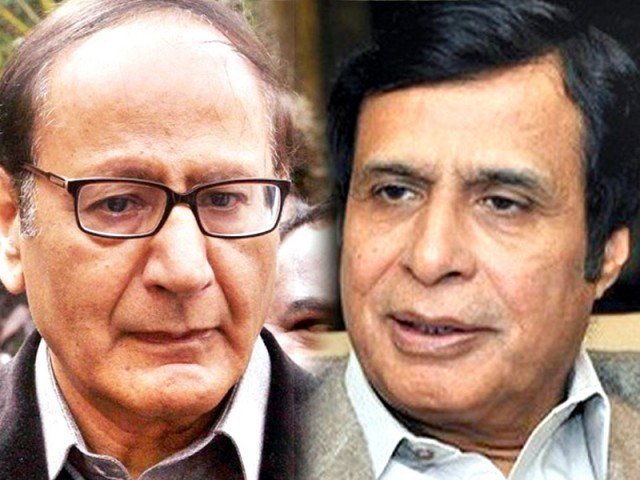 [ad_1]
PML-Q President Chaudhry Shujaat Hussain on Monday suspended the party membership of Acting Punjab Chief Minister Pervaiz Elahi over his statement regarding the party's merger with the Pakistan Tehreek-e-Insaf (PTI).
The PML-Q issued show-cause notices to Elahi as well as Moonis Elahi, Hussain Elahi and Senator Kamil Ali Agha.
According to the Election Commission of Pakistan (ECP) sources, the PML-Q could not be merged with the PTI on Elahi's whim as the party was registered in Shujaat's name.
Further, the ECP had reserved its decision on the issue of removing Shujaat as the party president.
The PML-Q president called a meeting on Elahi's statements regarding the party's merger in which secretary general Tariq Bashir Cheema, Salik Hussain and Shafi Hussain participated.
After the meeting, a show-cause notice was issued to Elahi and his membership was suspended.
Also read: PTI-'Q' merger likely within months
Shujaat said in the show-cause notice that the provincial president of the party could not merge the party with another one. "Elahi should explain the unconstitutional and illegal action. PML-Q, as a political party, has its own vote bank, discipline, manifesto and code. Elahi's statements of the previous day are a violation of party rules."
In the show-cause notice, Elahi was asked to explain his unconstitutional action within seven days. "If Elahi does not give an explanation, action will be taken against him."
Cheema also issued show-cause notices to Moonis, Hussain and Senator Agha. The notices stated, "If you are going to any other party then resign. If you don't do it, action will be taken under articles 16 and 50 of the party's constitution.
"The basic party membership of Elahi is suspended till clarification."
It stated, "The positions are entrusted to you by the party. If you do not resign, you will be de-seated … clarify your position immediately."
Elahi, following a meeting with PTI chief Imran Khan at the latter's Zaman Park residence on Sunday, revealed that the former premier had recommended a merger of both the parties.
He stated that he was considering the offer and his party's leadership would meet on Monday to reach a consensus in this regard.
The acting Punjab chief minister said that his son, Moonis, had already consented to the move.
He expressed his belief that this move would further strengthen the PTI.

[ad_2]
Source link