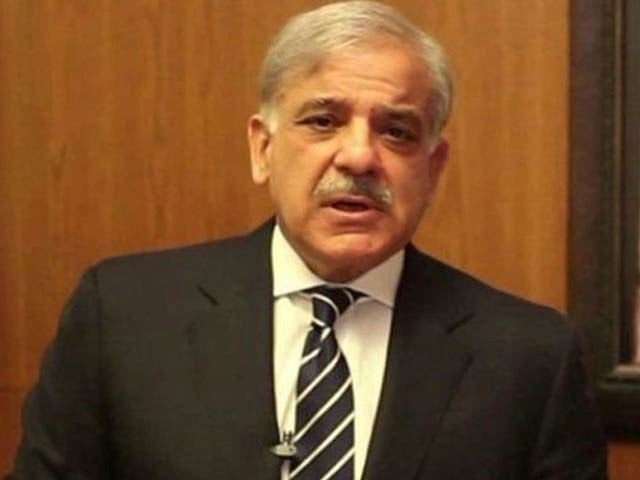 Opposition Leader in the National Assembly Shehbaz Sharif slammed Prime Minister Imran Khan on Sunday, saying that contrary to his big claims, he acted shallowly, and history would remember him as a "liar, failed, corrupt and bad-mouthed person".
In a tweet, the Pakistan Muslim League-Nawaz (PML-N) President said that the people rejected the "flour, sugar, medicine and Imran mafia". He said that they were not ready to tolerate him a minute longer.
Shehbaz said that in three-and-a-half-years, the premier took "U-turns" on every claim he made during 22 years. He said that the "conscienceless" person is now hiding behind statements about behaviour, rules, ideology.
He accused the premier of behaving contrary to his claims, adding that inflation, unemployment, economic catastrophe, corruption and "record failures" on every front could not be forgotten by the people and history.
Also read: Opp mulls 'Plan-B' if no-confidence fails
He said that Prime Minister Imran would be remembered as a "liar, failure, corrupt and bad-mouthed person".
With political tensions on the rise in the wake of the opposition's no-confidence motion, the government and the opposition have been trading barbs more frequently lately.
While Shehbaz made this statement on Sunday, the premier, while addressing a rally in Malakand, took the opposition to task, lashing out at the heads of Jamiat-Ulema-e-Islam-Fazl (JUI-F), Pakistan People's Party (PPP) and PML-N.
He claimed that the opposition would miserably fail at the no-trust move.
It is worth mentioning here that the premier also faces dissent from within the ranks of his party as two dozen MNAs belonging to the ruling Pakistan Tehreek-e-Insaf (PTI) have openly rebelled against the party. During the rally on Sunday, the premier asked the disgruntled lawmakers to return to the party's fold.


Source link