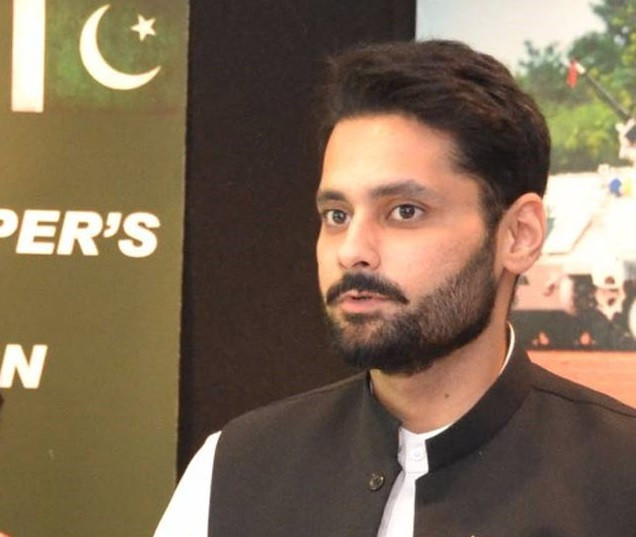 The Sindh High Court Bar Association (SHCBA) took "serious notice" on Wednesday of the Karachi Press Club's (KPC) statement against Advocate Jibran Nasir and called on the institution to direct journalists to "confine themselves to responsible reporting".
Earlier this week, the KPC had placed a ban on the lawyer from entering the club for continuously "pressurising journalists for favourable coverage of certain developments".
However, the bar condemned the move today, terming it an "attack" on Nasir's "character" by "a group of irresponsible members" of the press club.
"Certain members of the KPC have maliciously attacked the integrity of Mr Jibran Nasir and whipped up religious sentiments against him by falsely accusing him of being of Qadiani/Ahmadi faith," the statement read.
The SHCBA expressing its dismay over the developments said that "such conduct is against the spirit of responsible reporting and, moreover, such tirades are culpable of criminal behavior".
Read Court allows police to move Dua to Karachi
Urging the KPC to "immediately direct those of its members who are responsible to desist from threatening advocates acting in the discharge of their professional duties and further to confine themselves to responsible reporting".
Karachi teenager's case
It may be noted that Jibran Nasir is currently engaged in a case where a young girl is alleged to have been forced into marriage.
A day ago, the judicial magistrate East had imposed a ban on publishing the name, address and photo of the girl who left Karachi and travelled to Lahore to get married.
The judicial magistrate accepted the district public prosecutor's request not to reveal the identity of the girl, who was allegedly abducted from Karachi and married in Lahore. The court banned the media from publishing any content related to the girl.
According to the written judgment, the Child Restraint Marriage Act clearly prohibits the publication of the identity, address, and photographs of victims in the media as a protective measure. Thus, all media persons must not reveal the identity of the victim girl.
Read More Twitter thinks Hira Mani needs 'serious help' after insensitive remarks on Dua Zehra case
The information that has been published prior to this court's decision must not be spread further.
Jibran Nasir had been barred by the KPC prior to the ruling. In their statement on Sunday, the orgnaisation's office-bearers had said that the advocate had now resorted to the same attitude at the court in order to coerce the media persons for favourable court reporting.
The KPC cited complaints from several senior court reporters over Nasir's intimidating acts, going as far as expelling them from the courtroom during the hearing of the Dua Zahra case.
The club also highlighted that the advocate had filed a contempt of court plea against its legal committee secretary Bilal Ahmed for simply stating facts and condemned the act.


Source link