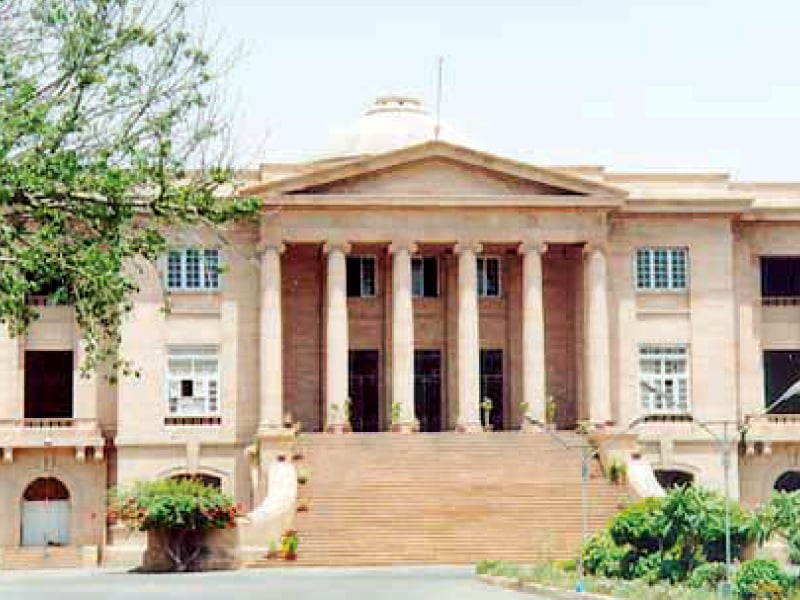 The Sindh High Court (SHC) restrained the Federal Investigation Agency (FIA) from taking "illegal action" against the former Sindh governor Imran Ismail and provincial assembly member Dr Seema Zia in the prohibited funding case against the Pakistan Tehreek-e-Insaf (PTI).
On a separate petition pertaining the FIA's inquiry and call-up notices in the wake of the Election Commission of Pakistan's (ECP) ruling in the case, the Islamabad High Court (IHC) issued notices to the federal agency and sought its reply within a week.
Ismail and Seema had moved the SHC, following the FIA inquiry. The counsel for the petitioners stated that the three bank accounts on the basis of which the inquiry was being conducted against his clients had been closed.
He contended that the call-up notice issued by the FIA should be quashed and the inquiry initiated against the petitioners should be terminated. He also requested the court to restrain the FIA from issuing any order until a final decision was taken on the petition.
The court directed the FIA to continue the investigation but restrained it from proceeding against Ismail and Seema. The court asked the FIA and other organisations to file replies by September 24.
In the federal capital, Acting IHC Chief Justice Aamir Farooq heard the petition filed by PTI Management Cell Director Noman Afzal.
Faisal Chaudhary Advocate appeared on behalf of the petitioner and took the stand that only the ECP had the authority to investigate such matters and not the FIA, requesting the court to declare the inquiry as illegal and quash the call-up notices.
Later, the court issued a notice to the FIA on the petition against the investigation into the transfer of PTI funds to the personal bank accounts of the PTI employees and sought a reply by August 17.


Source link