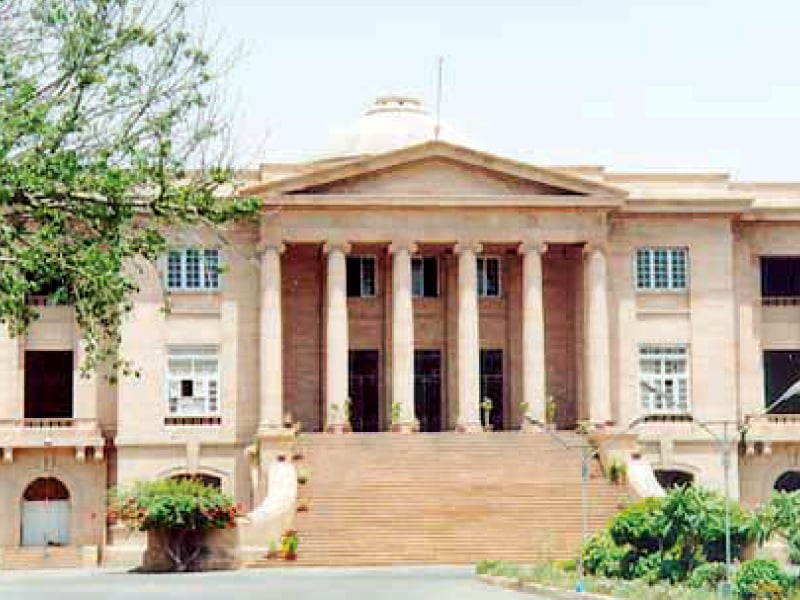 [ad_1]
The Sindh High Court (SHC) on Friday ordered concerned authorities to immediately register a case after a citizen goes missing.
A two-member bench of the SHC, headed by Justice Naimatullah Phulpoto, heard petitions related to the recovery of missing persons.
During the hearing, the lawyer representing the petitioners informed the court that Manzoor Ahmed, who went missing from Karachi's Steel Town area, has now returned home. The court was further informed that cases were registered against Ahmed while he was missing. The SHC then disposed of the application for Ahmed's disappearance.
Justice Phulpoto then stated that a case should be registered immediately by the concerned police station after a citizen's disappearence.
Read: SHC moved against disappearance of ex-MPA
The court further ordered SHO Shah Latif to register a case of missing citizen Mir Ali Haider, initiate an investigation, and ordered Haider's immediate recovery.
A day earlier, SHC had ordered police and other agencies to submit their progress report within three weeks while hearing a petition seeking monetary compensation for the enforced disappearance of 12 people.
During the hearing, some women broke down in the courtroom, saying that they have been fighting a legal battle for the recovery of their husbands for the past 10 years.
Justice Phulpoto remarked that he completely sympathized with the families of the missing persons.
"Do whatever it takes to find the missing persons and bring them to the court," the court had ordered police and other agencies.

[ad_2]
Source link