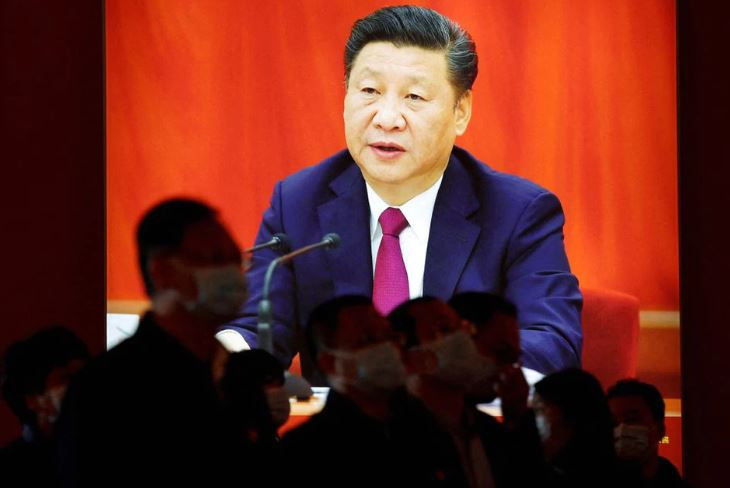 KARACHI:

China and its neighbouring countries share deep-rooted connections fostered through millennia of friendly exchanges and mutual learning. As an integral member of the Asian family, China prioritises its neighbours on its diplomatic agenda and remains committed to promoting regional peace, stability, development and prosperity.
The 'Outlook on China's Foreign Policy toward its Neighbourhood in the New Era' offers a comprehensive overview of China's achievements, policies, visions, and objectives in the realm of neighbourhood diplomacy. It underlines China's dedication to the path of peaceful development, promoting the prosperity of the neighbourhood through its own growth, collaborating with regional nations to advance modernisation, jointly constructing a community with a shared future and fulfilling the vision of a peaceful, secure, prosperous and harmonious Asia.
 
New opportunities and challenges
In the Report to the 20th National Congress of the Communist Party of China, President Xi Jinping emphasised that our world and era are undergoing unprecedented changes, Asia, amidst these century-defining shifts, is at a fresh starting point for development and revitalisation.
Endowed with abundant resources, a diverse population and a multitude of developmental pathways, Asia has generally remained stable over recent decades. It has doubled its share of the global economy, transitioning from a low-income region to a middle-income one. It has played a pivotal role in driving global economic recovery and growth, contributing more than 50 per cent to global economic expansion.
Amidst these positive developments, global governance faces challenges; Cold War mentalities are resurfacing, and various risks in sectors like energy, food, finance, industrial and supply chains, and climate change have a growing impact on Asia. The region also grapples with uneven economic growth, pronounced security and governance issues, the intensification of efforts to establish regional military alliances in certain countries, and the persistence of non-traditional security threats like terrorism and natural disasters.
In the face of these realities, Asia's path forward should be one of openness, solidarity, cooperation, justice, and harmony, rather than isolation, division, confrontation, hegemony, and a zero-sum approach.
Progress in harmony
China has established diverse and substantive partnerships, cooperative relations, and strategic relations of mutual benefit with 28 neighbouring countries and ASEAN. Moreover, China has resolved historical boundary issues with 12 neighbouring countries through negotiations and signed treaties of good neighbourliness and friendly cooperation with nine of them. China has also ratified the Protocol to the Treaty on a Nuclear-Weapon-Free Zone in Central Asia and has been the first to join the Treaty of Amity and Cooperation in Southeast Asia, with readiness to sign the Protocol to the Southeast Asia Nuclear-Weapon-Free Zone Treaty at any time.
Mutually beneficial relationships have deepened. China has become the largest trading partner of 18 neighbouring countries. In 2022, China's trade in goods with neighbouring countries exceeded USD 2.17 trillion, representing a 78 per cent increase since 2012. Two-way investments between China and ASEAN have exceeded USD 380 billion cumulatively. China played a leading role in ratifying the Regional Comprehensive Economic Partnership (RCEP) and contributed to its entry into force, enhancing regional economic integration.
The Belt and Road Initiative (BRI) has brought benefits to the neighbourhood. Additionally, China initiated the Asian Infrastructure Investment Bank and the Silk Road Fund to provide financial support for infrastructure projects. The collective efforts have established a comprehensive connectivity framework consisting of six corridors, six connectivity routes, and multiple countries and ports.
Regional cooperation has deepened in both depth and substance. The Shanghai Cooperation Organisation (SCO) has become a comprehensive regional organisation with the broadest geographical coverage and population. The China-Central Asia mechanism established by China and the five Central Asian countries has evolved into a vital platform for in-depth cooperation among the six nations. The Lancang-Mekong Cooperation serves as a successful example of mutually beneficial cooperation in the sub-region.
Regarding the Korean Peninsula issue, China has put forward the "suspension-for-suspension" proposal and the dual-track approach for peace, stability, and lasting security on the Peninsula. Concerning Afghanistan, China has established a mechanism for coordination and cooperation among Afghanistan's neighbours, revitalised the China-Afghanistan-Pakistan Foreign Ministers' Dialogue, and introduced the Tunxi Initiative to aid Afghanistan's reconstruction and development.
 
Vision for the Asian Century
In today's Asia, peace and stability reflect the overwhelming trend, and development and prosperity represent the aspiration of the people. China and regional countries share the same continent and the same ocean. Living and thriving together, China hopes to work with neighbouring countries to cultivate long-term good neighbourliness and friendship, expand common ground while shelving and resolving differences, address differences and disputes between countries peacefully, and jointly safeguard enduring peace in the region.
No matter what stage of development it reaches, China will never seek hegemony or expansion. It will continue to work with ASEAN countries to fully and effectively implement the Declaration on the Conduct of Parties in the South China Sea (DOC) and actively advance consultations and conclusion of a Code of Conduct in the South China Sea (COC), and work with parties concerned in the South China Sea to properly address maritime disagreements and differences through dialogue.
China will work with regional countries to manage regional security affairs with a coordinated approach, advancing cooperation in fields such as counterterrorism, deradicalisation, and fighting cross-border crimes, and enhance security cooperation on nuclear facilities, cyberspace, outer space, and polar regions.
China will continue to firmly pursue the strategy of openness, development, and mutual benefit, raise the level of trade and investment facilitation and liberalisation, deepen regional economic integration, and build a more open Asian big market. China will further expand trade with regional countries, increase imports from neighbouring countries, and improve customs clearance facilitation. China will continue to promote the process of joining the Comprehensive and Progressive Agreement for Trans-Pacific
Partnership (CPTPP) and the Digital Economy Partnership Agreement (DEPA). China stands ready to negotiate high-standard free trade agreements with more regional countries, improve the regional free trade network, and build a common big market.
To promote high-quality Belt and Road cooperation, China will give priority to connectivity corridor projects of railways and highways with neighbouring countries and accelerate the development of the New International Land-Sea Trade Corridor.
China stands ready to work with regional countries to pursue green development and a green growth model, drive economic growth with innovation, transform and upgrade economic, energy, and industrial structures, and strike a fine balance between emission reduction and economic growth to build an Asian home enjoying the concerted progress of economic growth and environmental progress. In the process of achieving carbon peaking and carbon neutrality, China stands ready to promote mutual learning and mutual benefit with neighbouring countries, strengthen cooperation in green finance and green investment, and support low-carbon, sustainable development in the region. 
China stands ready to work with neighbouring countries to rely on the four pillars of connectivity, development, security, and people-to-people exchanges and focus on the six cooperation areas of the political sector, economy and trade, science and technology, security, people-to-people exchanges, and global challenges to work for a community with a shared future among neighbouring countries that features shared concepts, plans, benefits, security, and responsibilities. We need to jointly build a demonstration area of high-quality Belt and Road cooperation, and deepen "physical connectivity" of infrastructure and "institutional connectivity" of rules and standards. We will work together to build Global Development Initiative pilot zones featuring more equitable, balanced, and inclusive development partnerships, Global Security Initiative pilot zones featuring an Asian pathway of security defined by planning together, building together, and benefiting together, and Global Civilisation Initiative pilot zones that boost people-to-people exchanges and the mutual learning and harmonious coexistence of civilisations.
China will take an active part in East Asia cooperation, China-Central Asia mechanism, SCO, BRICS, APEC, Conference on Interaction and Confidence Building Measures in Asia (CICA), and other multilateral mechanisms and organisations, and strengthen dialogue and cooperation with the Pacific Islands Forum, Indian Ocean Rim Association, and other regional organisations to jointly promote the connectivity, stability, and development of Asia, Pacific Ocean, and Indian Ocean regions.
Asia is poised for promising prospects and revitalisation. As President Xi Jinping pointed out, when Asia fares well, the whole world benefits. In this process, China stands ready as always to support the efforts of people in the region to pursue a happy life and work hand in hand with regional countries to realise the Asian dream of lasting peace and common development.