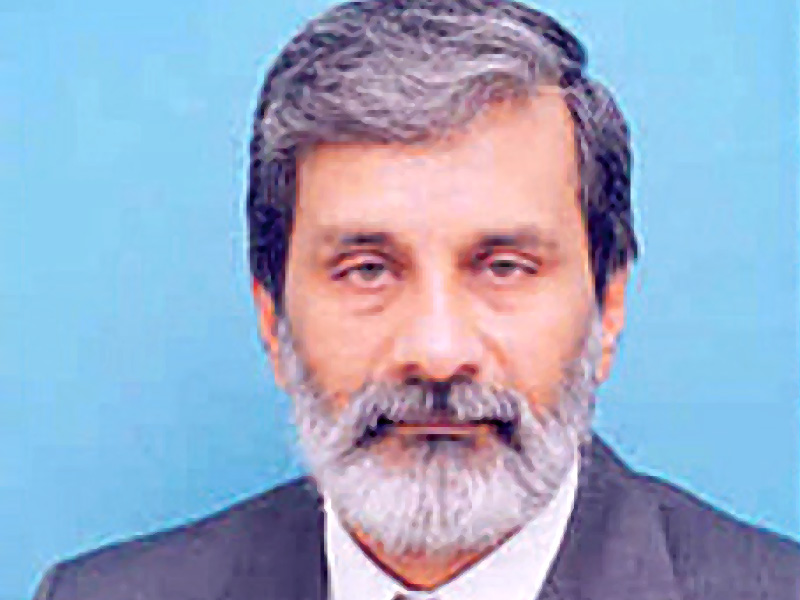 Supreme Court Bar Association (SCBA) has warned that the federal government would be sufferer in case it dropped the name of Justice (retd) Maqbool Baqar from the list of candidates under consideration for the position of chairman National Accountability Bureau (NAB) under duress from "powerful stakeholders".
SCBA President Ahsan Bhoon told The Express Tribune that dropping the name of the former judge of the apex court would reflect badly on the coalition government led by the Pakistan Muslim League Nawaz (PML-N).
"Picking a person like Justice Maqbool Baqar as the NAB chief would enhance the credibility of the institution," the president of the lawyers' body emphasised.
He said that "those who do not want fair accountability" were opposing Baqar's name, adding the bar would soon issue an appropriate statement on the matter.
It was learnt that the government has dropped Maqbool Baqar's name after the "powerful stakeholders" red-flagged his name.
Meanwhile, a senior member of the bar claimed that a certain section within the judiciary was also not in favour of his appointment. Similarly, the 'establishment' was also not comfortable with the retired judge's appointment as chairman of NAB.
Therefore, the government can ill afford to go ahead and appoint the judge, the lawyer said.
"The government can only proceed to appoint him if the establishment also endorses his name," he claimed, adding the government should take all stakeholders in confidence.
It may be recalled here that Justice Baqar had played a leading role in resisting the powerful circle's attempts to remove justice Qazi Faez Isa on account of his independence.
Superior judiciary
However, one senior official contended that resistance was actually coming from the superior judiciary rather than the establishment, citing his farewell speech on April 4 wherein he had questioned the exclusion of some judges to hear important cases on account of their independence.
On the other hand, the government sources claimed that name was dropped on account of his "ineligibility" under Article 207 of the Constitution, which sets a two-year bar for a superior court judge to get a government position post-retirement.
Attorney General for Pakistan Ashtar Ausaf Ali held the same view.
Nonetheless, it was learnt that a senior lawyer had advised the government that there was no such prerequisite condition for a judge to get the slot, citing three judgments to substantiate his stance.
It was learnt that one section of government and representatives of the bar are still trying hard to include him back in the list of candidates.
On the other hand, several senior lawyers, who support the retired judge, are advising him to refrain from accepting the slot as it would make him controversial.


Source link