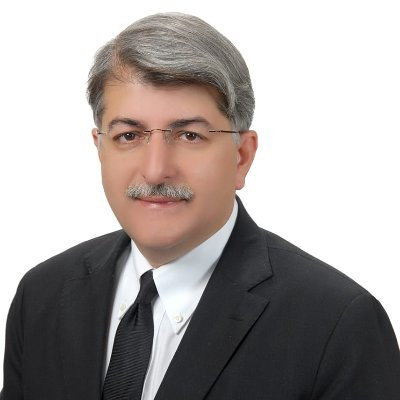 Barrister Abid S Zuberi, who was elected last week president of the Supreme Court Bar Association (SCBA), on Monday clarified that he is not affiliated with any political party and added that fake Twitter accounts impersonating him are spreading propaganda.
Zuberi of the Professional Group, famously known as Hamid Khan Group, last Friday notched the president's slot of the SCBAP for 2022-23.
He had secured 1,347 votes against his rival Khalid Javed of Asma Jahangir's Independent Group who obtained 1,148 votes.
Soon after his election as the SCBA president, Zuberi's impersonators created fake handles and started tweeting in favour of Pakistan Tehreek-e-Insaf (PTI).
One of the fake Twitter handles (@Abidzuberi_PTI) thanked PTI Chairman Imran Khan for "supporting" him in the SCBAP election.
الحمدللہ
سپریم کورٹ بار کا صدر منتخب ہونے پہ اللہ کا شکر ادا کرتا ہوں ، حامد خان اور عمران خان صاحب کا انتہائی مشکور ہوں جن کی حمایت سے مجھے یہ عزت ملی
congratulations sir#عمران_خان_کا_سپاہی_جیت_گیا pic.twitter.com/iPLR27tsB0
— Adv Abid zuberi official  (@Abidzuberi_PTI) October 28, 2022
Another fake account (@AabidZuberi) with almost 40 thousand followers anounced support for PTI's long march, saying after "witnessing Khan Sahib's [Imran Khan] welcome at various places in the long march, it can be gauged that he is still the prime minister of the people".
لانگ مارچ میں خان صاحب کا جگہ جگہ استقبال دیکھ کر اندازہ ہو رہا ہے کہ لوگوں کا وزیراعظم آج بھی عمران خان ہے
— Abid Shahid Zuberi (@AabidZuberi) October 31, 2022
Likewise, other fake accounts on several social platforms including Twitter tried to create a wrong impression that Zuberi was affiliated with the political party.
"I am not affiliated with any political party and any such propaganda against me is strongly condemned," the SCBA president said in a statement.
"My only allegiance is with upholding the rule of law and the sanctity of the Constitution of Pakistan," he added.
Also read: Abid Zuberi elected SCBA president
Zuberi said he believed in respecting the institutions, an independent bar, welfare of the lawyers and an independent judiciary.
"I will stay true to my words and honour it with utmost sincerity. Several Twitter accounts are posting content that is aimed at defaming me and I will take strict action against the culprits," he added.
https://www.facebook.com/permalink.php?story_fbid=pfbid0Yxmqccepuwqx3esV1azxd6PiFrAmBz4RxkKdzQGgAo3S1GCLp3NPrYGZ9ErchoDrl&id=1326788668&mibextid=M7TnbG
Zuberi, addressing the participants of an event at the Lahore High Court Bar Association earlier today, said that the "losing team" in the recently concluded bar election was behind the propaganda against him.
"I have lodged a complaint with the FIA [Federal Investigation Agency (FIA) and I will request them to take action against them [impersonators]," he said while rubbishing reports that he was participating in the PTI's long march.
He requested social media users to report fake accounts impersonating him, saying @AbidSZuberiASC is his only official Twitter account.


Source link