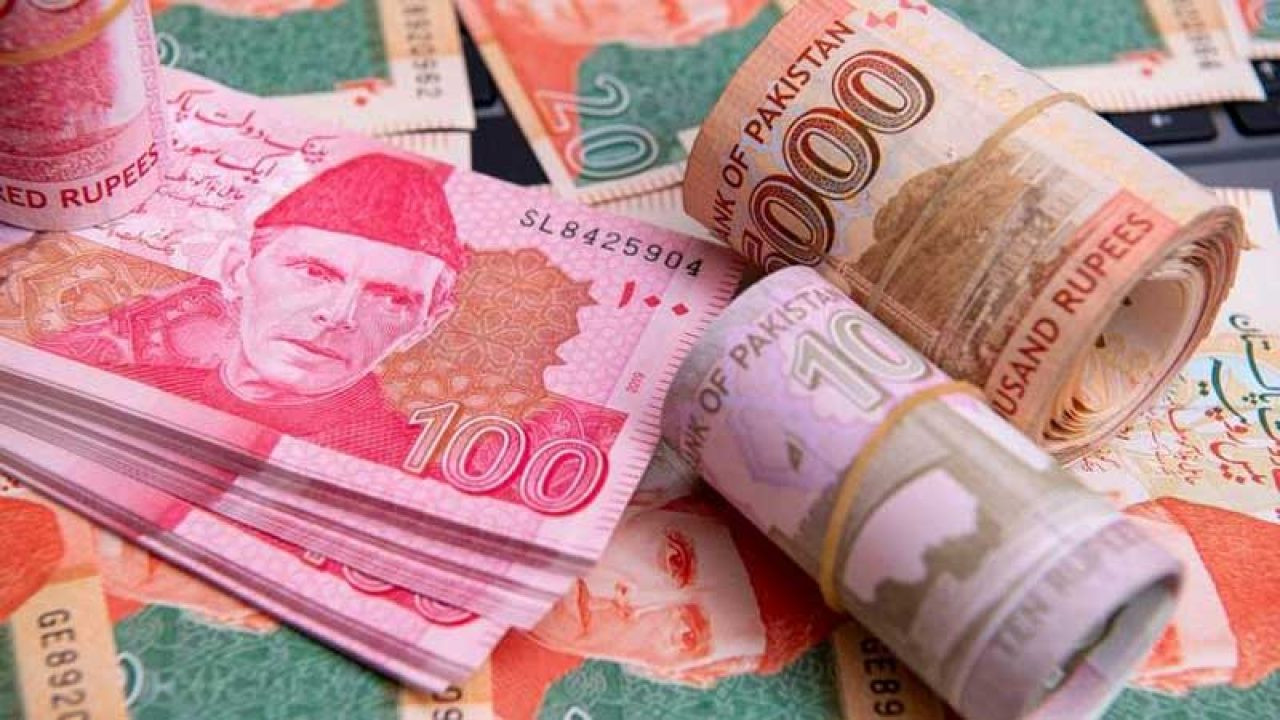 With the ever-increasing inflation and the country suffering from a very difficult financial situation, impact on the common people isn't an alien concept. Every now and then, we hear news of people committing suicide due to lack of financial resources. At the time when earning each penny is getting harder, just imagine if you lose that hard-earned money to a scam. What needs to be understood is how anyone gets away with such a fraud, and what the options are for people who lose their money.
In a country where cons and corruption of political figures are very common, we also see internet-based scams. Many people are still unaware that sharing any information online could result in them losing their money from their bank accounts. A case that has recently shocked people is that of a woman who in the name of "committee" pulled off a 420-million-rupee scam. Her name is Sidra Humaid. She runs two online businesses, one of food and another of crochet.
In 2013, Humaid started involving people in a committee – a regular gathering of women and men in which each member contributes money to a central pool, and lots are drawn to decide which member will get the entire sum – and many of her friends, friends of friends, neighbours, and later online friends started responding to her proposal to save money. Initially, the amount was as low as fifty rupees a month; the total amount to be received was 5,000 in some setups. Her idea became a hit, and she started a whole set up, going from one committee to 117 committees, working simultaneously.
Humaid, as one victim of her scam says, comes from a middle-class family. Her husband had a good job, but in the last few years, her lifestyle was greatly upgraded—from having expensive phones to high-end branded clothes and shoes. That concerned a few of her committee members who knew her personally, but they always thought that the reason for the change could have been her businesses doing working well or her husband earning a great deal of money. No one could have imagined that Humaid was stealing the committee money.
What is a committee?
A well-known practice in the subcontinent, a committee is a group of people willingly setting an amount to be collected each month and one member getting the whole amount. It is a synchronized system in which monthly turns are decided beforehand, sometimes according to a person's special request to be paid that month. A balloting takes place in which one person is picked. Because of the whole thing being based on trust, a committee is mostly comprised of family members, neighbours, and friends.
Legal options of victims of committee scams
As there is no legal contract or a law regarding a committee set-up, victims don't have many options. Financial frauds can be dealt with through proper channels though. Many of the victims knew Humaid personally and where she lived. After her public announcement, they started approaching her and even visited her house that she abandoned immediately after issuing an apology. Humaid has also registered a case in the court, saying that she would only handle the matter through court and would not return any money to anyone outside court.
In her statement, Humaid said that in spite of her repeated verbal declarations that they were adjusting their accounts to make payments to everyone they were legally liable to pay, they were still facing threats and had people constantly visiting their home. They had to relocate for protection of their family. Furthermore, they had approached a court of law through their advocate, Kamran Alam, for their protection orders, which they shared in the statement. In her social media post, she also attached a copy of the complaint.
Victims who have suffered immense losses do not have any option other than approaching a court. Umair Ahmed, one of her victims, says that Humaid has not denied that she owes them money but because of the huge size of the amount, she will not be able to pay them back. He dads that she has announced bankruptcy.
Humaid posted on social media: "I have started updating the list of people whom I need to pay and from whom I need to receive the amount. As there are a lot of members, we have, therefore, hired an accountant to do the reconciliation. Kindly allow us four-five days to get that sorted out. We have already started paying out members whose amounts were reconciled, and we will continue to make payments in the coming days. I have not run away anywhere, and my family and I are working on making the payments. Please note that everyone will be paid in the coming months. Please guys don't panic. Your money will be returned in the coming months."
Many complaints were lodged for non-payment after that one week-old post.
The beginning
A few days ago, many women started posting on their social media profiles and different groups that a woman owed them thousands, in some cases, hundreds of thousands of rupees, in the name of committees. The stories didn't contain big amounts at first, but last week, Humaid posted on her Facebook profile a public apology. That she had gone bankrupt and couldn't pay back the people from whom she had been receiving money in her various committees. As soon as the apology was posted, stories of big amounts started coming in. That is when people realized that the total amount was not just a few millions but a very huge sum.
Online trust
It was not that people blindly trusted Humaid with their money. She built trust over the years through friends and neighbours. Even some bloggers and influencers promoted her and recommended her to several groups. Also, it was not just women who were sending her money but also several men who got connected through different groups.
A committee works with a plan in which the surety to get a specific amount of money is given, money that could be used to buy things that are needed. For example, if someone is planning to buy a car or a family wedding is around the corner, the lump sum from committee savings is very helpful. It saves the hassle of getting a loan and paying it back with interest.
Sidra Humaid started doing committees years ago. Some of her relatives affected by her scams shared their agony that her committee payments were smooth and always on time when she started in 2013, but that could be because those amounts and members were fewer.
What went wrong?
Victims in their several posts and meetings said that initially when they started with Humaid it was all good. People were getting their payments on time and didn't have any complaints. With time, they trusted her more, and started investing more money in more committees. The main reason behind what happened is Humaid's extravagant spending that later converted into ill intent. Humaid's crochet and food businesses could not earn millions, and over the years her lifestyle raised many red flags.
"Her lifestyle was a little short of the loaded elite, while she is a crochet maker and sells lasagna, and her husband is a freelancer at Upwork—not making millions in any way," another victim said. Humaid's downfall started when she announced that one committee didn't have the required number of members: she was looking for ten members but six registered, so she created four ghost members. She used to take the first slot of each committee herself and allotted the top five committees to ghost accounts. That is how she would give a major amount to herself in the beginning. The problem started when she had to pay the real members. To resolve that issue, she started another committee, took starting slots again, and paid back the previous ones.
The cycle continued. Each time the amount of committee would be bigger to cover the last committee and pay the original members. "All that just kept adding to the number of committees, more and more ghost members, and more and more money going in her own pocket," one of the victims said. To complete the initial deficit, for example, of ten thousand, she started a twenty thousand committee, and to cover twenty thousand, she went to fifty thousand. It went so far that eventually, there were 117 committees with the largest one with 400,000 a month with a payout of four million rupees.
Many members are quoting the total amount to be as huge as 420 million rupees but Humaid denies that in her public posts. She has also posted about a few members who she claims have been paid completely, but discrepancies in terms of money and names have been reported on those as well.
Initially, people didn't speak up, thinking they were the only ones who were waiting for their money, but once two-three people posted stories, the news of the scam spread like wildfire. Victim after victim, story after story, it was sad, ugly, horrific. "People who lost their money are in a state of misery. Many people plan their lives according to a committee set up; weddings were planned, some had surgeries, and some had other important things lined up, but now we all have to wait," shared Areeba Ali who has lost her money in Humaid' committees.
The next step
At first, victims are not just shocked but hopeless as well. The idea of trusting the internet has been terrible for them. They have to inform their families and figure out how to manage things that they planned to do with their committee money. Most of them just want to verbally pressurize Humaid and her family to pay them back; they don't want to take any legal action as that would require a lawyer, time, and effort. They also feel that nothing concrete would come out of it. There are also members who are waiting for someone else to sue her so that they could get their money at the end of the court case.
"Sidra never denied that she owes me money, but she is clear that she can't pay right now. I don't know what that means, and I can't figure out what to do," said Azra Aftab. Humaid has started giving back people's money but it is just a drop in the ocean. Hundreds of people with substantially high amounts were part of bigger committee groups, and their money is still stuck.
Sidra Humaid's response
Despite several attempts, Sidra Humaid did not respond to the queries by the Express Tribune, but her public announcement clearly states what went wrong. "I have really messed up my committees, and now I am practically bankrupt and have no means to pay off my committees. I started off with small committees, and it worked well for me, but as it grew and I opened more committees to help my friends and loved ones with their difficulties, I found myself in trouble of paying more and more money each month. To solve the monthly payment issue, I had to start more committees, and that eventually resulted in a rolling loop that had no end. Now I have to pay so much money that I cannot even calculate."
Humaid has asked her friends and loved ones to pray for her during this tough time. Her message to the ones she owes money to is that she is not running away but she would need time to pay. Right now, she doesn't have any timeline of when she would be able to pay, but she has assured, in her post, that she will pay everyone in a few years.
In her apology, Humaid also mentioned that she had already started receiving threatening calls and messages from people trying to harm her or take legal action against her. "I am trying to calm them down, but I understand it's their money and they have the right to be angry, but I just want people to understand that I am in no position right now to pay, and all I want is some time to adjust my financial conditions so that I can make better decisions from now on and pay them off as soon as I can. I am reaching out to the world not because I want people to sympathize with me but because I am seeking ways of how to pay off my loans," she said.
Humaid also suggested that members should continue the committees so that other people can keep getting money. She said that her family did not own any properties or assets that they could sell. "We live in a rented apartment, and even if I sell off my household items, I would not be able to pay any substantial amount. Therefore, I would request you all for any other solution, if you can help me in making any strategy to solve this issue.
"No doubt, committee is a good genuine way of solving your financial issues, but I would like to warn everyone who is involved that this can lead to an amount mounting up, and you eventually get stuck in a vicious cycle. The committee amount that I was receiving was practically just being reinvested/utilized to pay off my other committees, and I never had the chance to use that money for any of my personal use. I am now in a position where I have a lot of debt on me against an amount of money that I never used for myself but rather used to pay off other committees.
"I understand that I have made a grave mistake, and I take full responsibility for it. I am not running away or hiding; you can always contact me on my number, and I am here till I pay the last rupee that I owe. However, I would need the support of my loved ones during these trying conditions. Through this public apology, I am not trying to find an easy way out; I am just accepting my mistake, and I am looking for solutions on how to get myself out of this."
Disowning Sidra
Many influencers and bloggers who recommended Sidra Humaid on groups or had a personal good experience with her now feel used and saddened, and how, inadvertently, they played their part in a scam. "I have known her for six years; all my transactions with her were smooth, and that is why I recommended her to other people. But Sidra misused her power and bought expensive stuff and spent money on travelling," influencer Mehak Ali said.
Many people posted on their profiles that they recommended Sidra Humaid's committee because they never had any issues in the earlier years, but how it had ended was something no one could have imagined.


Source link