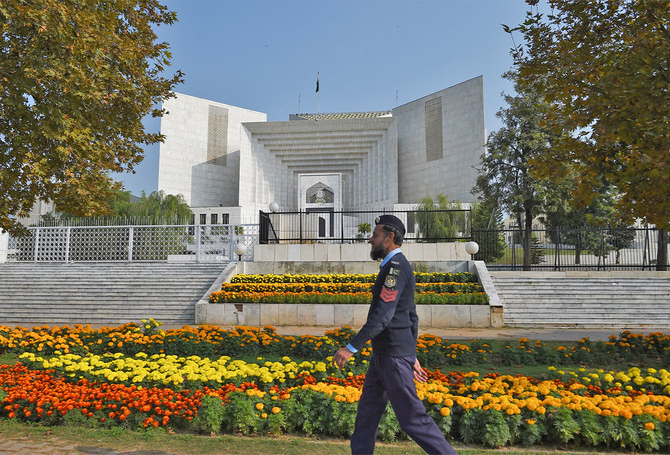 [ad_1]
The Supreme Court on Wednesday took notice of the delay in the appointment of the new attorney general of Pakistan (AGP) and summoned records regarding the resignation of the outgoing as well as the appointment of the new AGP on January 17.
A two-judge bench of the apex court, led by Justice Qazi Faez Isa, issued the order citing non-cooperation by the deputy attorney in a property case.
The SC judge noted that the court is not getting proper assistance in cases from the AGP's Office.
During the hearing, Justice Isa asked Deputy Attorney General Shafqat Abbasi who the new AGP is. "I don't know," replied the deputy AG.
Justice Isa then called Additional Attorney General (AAG) Aamir Rehman to the rostrum and asked him the same question. The AAG also expressed ignorance about the new AGP.
Read Govt names Mansoor Awan as new AGP
Irked by the remark, Justice Isa inquired, "How is the country running without an AGP?"
Subsequently, the court summoned records regarding the outgoing AGP's resignation and the appointment of his successor on January 17.
Earlier, the government had decided to appoint Mansoor Usman Awan as new the AGP. President Arif Alvi had also approved the summary regarding his appointment on December 24 last year but the notification is yet to be issued.
However, a clash may erupt on the appointment of the new AGP within the top court. According to sources, it is learned that one section within the superior judiciary is uncomfortable with the nomination of Awan as the new AGP.
Currently, Awan is representing Governor Punjab Balighur Rehman before the Lahore High Court.
Awan, a young lawyer from Lahore, came to prominence when he represented the Supreme Court Bar Association (SCBA) during a presidential reference interpreting Article 63A of the Constitution that deals with defection.
His appointment comes after his predecessor, Ashtar Ausaf Ali, resigned in October 2022, citing health reasons. Ali was retained by Prime Minister Shehbaz Sharif to continue serving the office until his successor is found.

[ad_2]
Source link