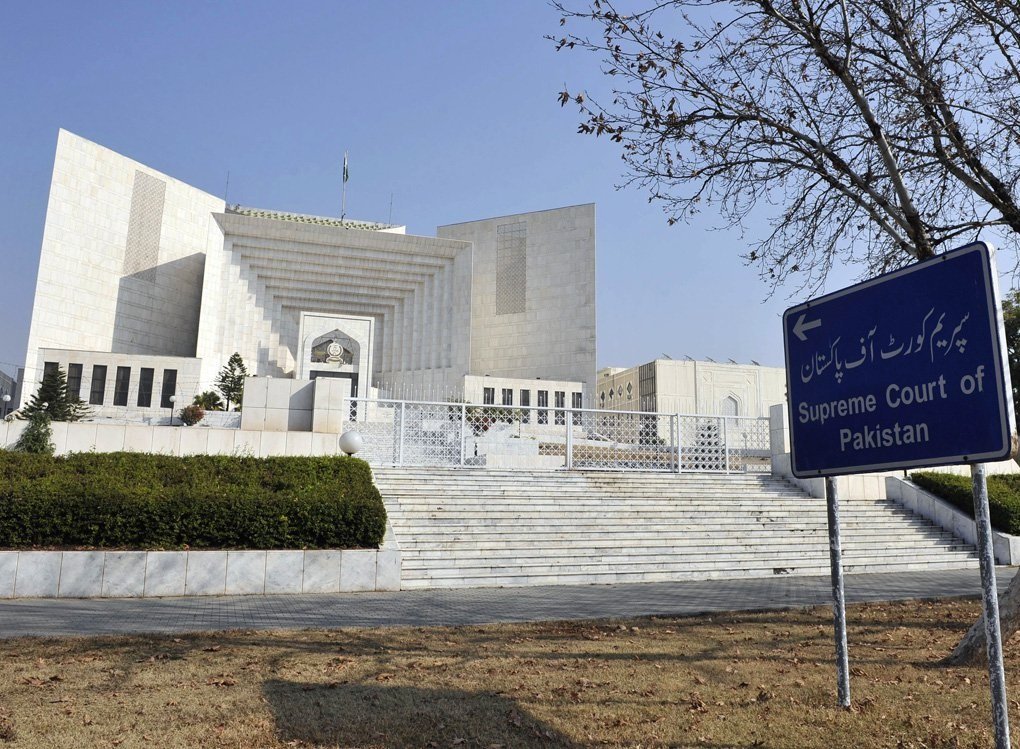 [ad_1]
The Supreme Court has ruled that employment for persons with disabilities (PWDs) was not a charity but their right, stressing that work and contribution to society was central to human society and it was even greater for the PWDs given the stigmatisation typically associated with them.
In a ruling, authored by Justice Mansoor Ali Shah, the Court ordered the National Accountability Bureau (NAB) to comply with the quota in job allocated for the PWDs and submit a compliance report with the additional registrar (Judicial) within a month.
"NAB is directed to immediately comply with the provisions of the Ordinance and earmark posts representing 3% quota for PWDs across the institution at all tiers and submit a compliance report with the Additional Registrar (Judicial) of the this Court within a month," said the six-page judgment.
"In case the said report is not filed, the officer shall fix this case before the Court for appropriate orders against the Chairman NAB", the judgment, authored by Justice Shah, added, while setting aside an Islamabad High Court's (IHC) order.
The apex court also directed NAB to appoint the petitioner as assistant director in an appropriate wing and fit for an office job, in accordance with the offer letter with effect from July 16, 2015. The ruling noted that the court had been informed that NAB had 741 sanctioned posts for assistant director.
The judgment noted that there was a 3% quota in the jobs for the PWDs. It said that it was important for the public and private sector institutions, including NAB, to understand that within Pakistan, the population of PWDs varied between 3.3 million to 27 million.
Justice Shah said that "it remains pivotal to consider the importance of PWDs towards human capital development", particularly towards employment, underscoring that with their inclusion and accessibility towards employment, there would be improvements at the societal level and for the families of PWDs.
"Employment is important to all persons, without which inclusion in society and economic freedom would not be possible. Without employment, there is a greater risk of detrimental effects to the physical and mental health of the individual," Justice Shah wrote.
"Work and contribution to society has been central to human society and holds great power over the self-esteem of those participating in society. For PWDs this would be greater given the stigmatization typically associated with them," he added.
"The social model views disability in the context of systematic barriers, social exclusions, and negative societal attitudes leading to the loss or limitation of opportunities to participate in political, economic, and social activities on equal footing with those who do not have disability."
The judgment stressed that employment of PWDs was not a charity but a right. "Our constitutional values of equality and social justice, the fundamental rights to life, to carrying out a profession and to non-discrimination also extend to PWDs and make no distinction between PWDs and others," it said.
"It is high time that public and private sector institutions in Pakistan wake up to this realization and protect the constitutional and legal rights of the persons with the disabilities in the country and extend them the care, sensitivity and priority they deserve in their polices and executive decisions."
The court ordered it's office to dispatch copies of the judgment to the NAB chairman and heads of all the public sector institutions to ensure that the disability quota was maintained in their institutions as per law and the internal polices of the institution were sensitised to fully recognise the presence and the rights of the PWDs.

[ad_2]
Source link