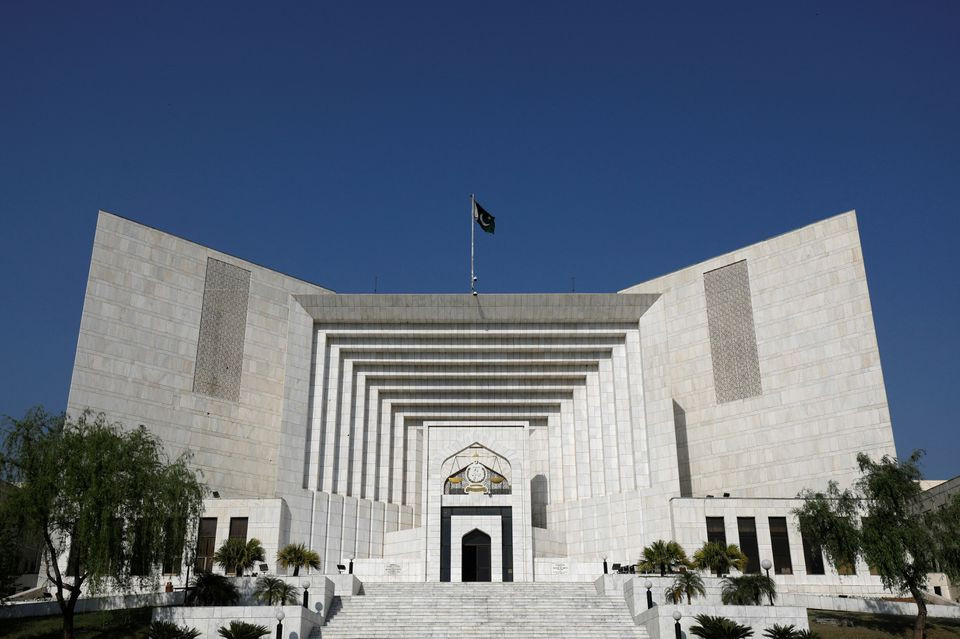 The Supreme Court through a judgment has made it clear that if a court concludes that an accused is entitled to be released on bail, then the order should be executed at once and his liberty cannot be tacked to more conditions.
"If the court comes to a conclusion that an accused is entitled to be released on bail, then of course such bail granting order cannot be subjected to riders (additional terms) and conditions," says a five-page judgment authored by Justice Sardar Tariq Masood while giving guidelines on the issue of disapproving the grant of bail to an accused on certain conditions.
The verdict is an important milestone in elucidating the link between the right to liberty and pretrial detention and understanding towards respect to the principle that punishment begins after conviction, and that every man is deemed to be innocent until duly tried and duly found guilty.
"While admitting to an accused person on bail, actually he is released from the custody of the authorised officer/judicial lock-up of the court and his custody is entrusted to a person known as his surety, who is bound to produce him in court at a specific time and place to answer the charge against him.
"Even no condition can be imposed upon an accused person in order to desist him from the repetition of the offence. This court, since 1963 till date, has dis-approved the imposition of any condition while granting bail to an accused person as Section 499 of the Code, under which bail bonds are submitted in the court, is very much clear that bail bonds are sufficient for release of a person/accused."
Read more: Supreme Court picks: Isa wants rejected names dropped
A three-judge bench of the apex court noted that when bail is granted to an accused, not as a mean of enforcing recovery of fine, but on its own merits, the same could not be made dependent on the payment of fine; any such condition would amount to curtail his liberty, for which he otherwise is entitled.
"In terms of Section 499 of the code, the court cannot require an undertaking from an accused person before granting bail to desist from the repetition of the offence with which he is charged, as a condition precedent to the grant of bail; such a condition cannot be incorporated in a bail or surety bond itself," reads the judgment.
The court noted that the grant of bail cannot be subjected to riders and conditions, if otherwise, a case stands made out.
"An accused seeking bail, after submitting bail bond through sureties, desire transfer of his custody to his sureties who undertake his production as and when required by the court and for that he has to make out a case in accordance with the law applicable thereto; he cannot be allowed or required to barter his freedom, and imposing any condition other than submission of sureties would be against the dictum laid down by this court."


Source link