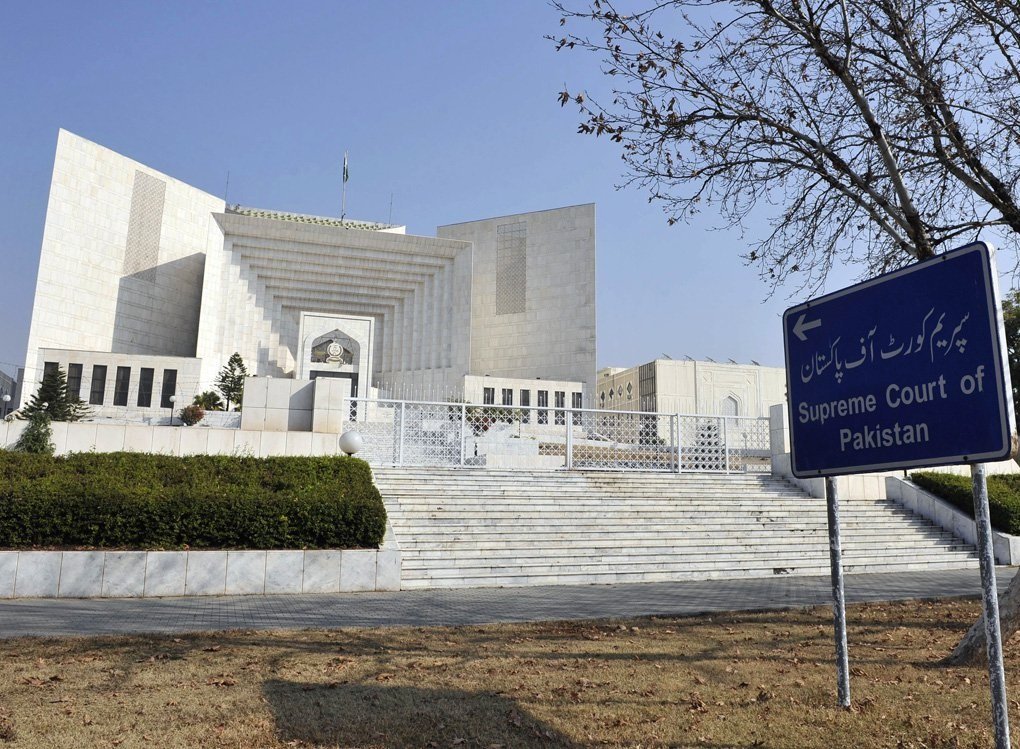 The Supreme Court on Wednesday overruled the registrar office objections on a petition that challenged the appointment of a judge as well as the extension given to three judges of the Gilgit-Baltistan's chief court by the Pakistan government, noting that questions raised in the plea relating to the governance of area needed to be addressed.
Earlier, G-B Chief Minister Khalid Khursheed Khan had filed a constitutional petition under Article 184(3) of the Constitution through senior lawyer Makhdoom Ali Khan and made the federal government, G-B governor and newly-appointed Judge Chief Court Javed Ahmed respondents.
Prime Minister Shehbaz Sharif had given an extension to three judges of the G-B Chief Court on September 16 following a summary moved by G-B Governor Syed Mahdi Shah. However, the summary was initiated without consulting the chief minister.
Later, the registrar's office returned the petition by raising seven objections. In the meanwhile, the G-B CM challenged the objections by filing an appeal in the chamber, which was heard by Justice Munib Akhtar.
"I conclude that prima facie (which suffices for disposing of Chamber Appeals of the present nature) the office objections cannot be sustained," said a four-page order issued by Justice Munib Akhtar while deciding the appeal in the chamber on Wednesday.
The judge noted that the matter of governance in G-B and attendant issues, including the availability of fundamental rights to the people, had been dealt with in Civil Aviation Authority case.
"There can be no doubt that access to justice and the independence of the judiciary are fundamental rights, the enforcement of which can be sought in appropriate cases by petitions either before the High
Courts under Article 199 or this Court under Article 184(3)," the order read. "Matters relating to or arising out of the Order in relation to GB, especially questions relating to the enforcement of fundamental rights, are prima facie not within the remit of any High Court and this Court is therefore the appropriate forum for pursuing the same," it added.
"The questions raised in these constitutional petitions relate also (and/or are tied directly or indirectly with or to) fundamental questions relating to the governance of GB, which may also need to be addressed, only strengthens my conclusion that prima facie the office objections are without merit."
The order noted that the office objections are overruled.
"The constitutional petitions are to be registered and numbered and fixed in court as per the procedure and practice of the Court. If, and when, notice is issued to the respondents (or they choose to voluntarily appear before the Court) they will of course be entitled to raise all such points and objections as available to them in accordance with law, including any relating to the maintainability of the petitions."


Source link