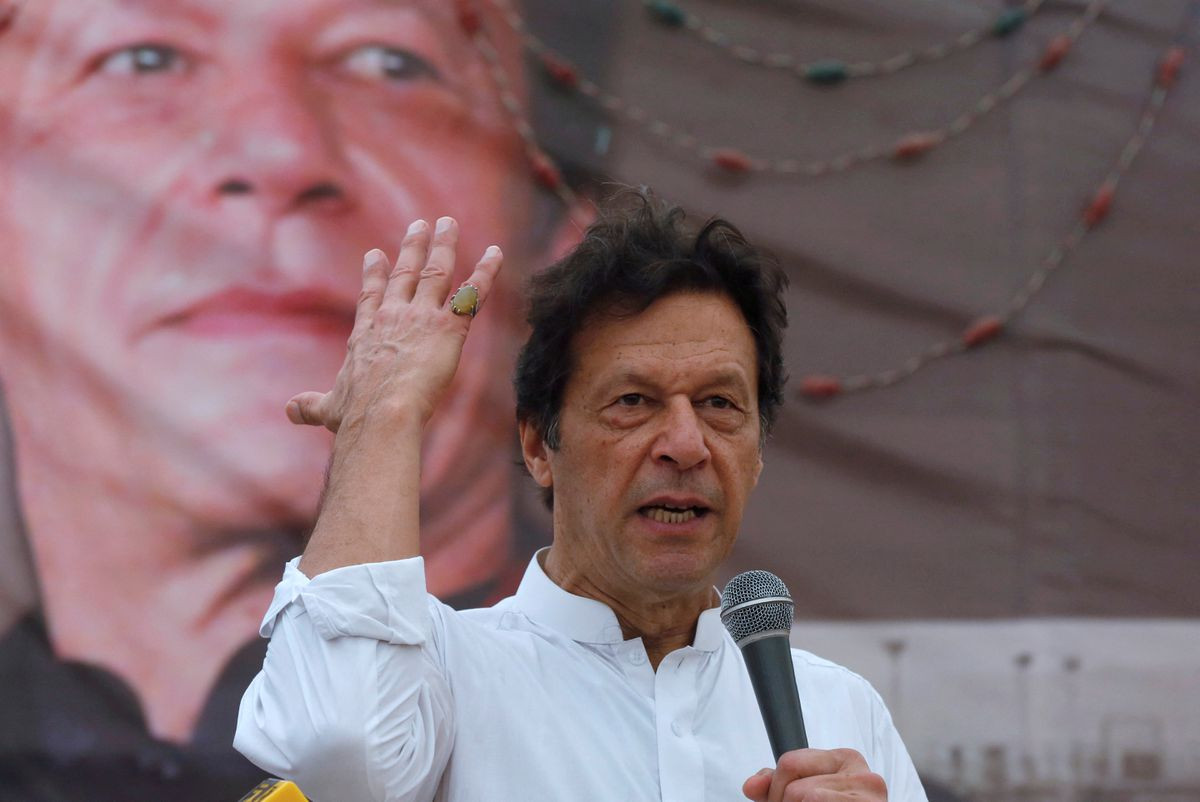 Pakistan Tehreek-e-Insaf (PTI) chief Imran Khan on Wednesday said that the Supreme Court (SC) order of May 25, wherein the PTI's previous long march was restricted from entering Islamabad's D-Chowk, was "not knowingly violated".
The former premier submitted his reply in the contempt of court case through Salman Akram Raja advocate in which he stated that he assures the court that he was not informed about the court order on the evening of May 25th.
"In its order, the SC also asked lawyer Babar Awan to meet with me. Despite the court order, the administration did not facilitate the meeting," Imran furthered in his reply.
The PTI chief added that on May 25 at 6:45 pm the video message given to the workers was released on the information of the political workers.
Read SC serves notice to Imran, aides in ECP contempt case
Imran also stated that during the protest, it was impossible to contact his lawyer by phone because of jammers and said that he apologises for the step taken unknowingly.
"In any case, the written order of 25 May, 2022 does not specifically mention D-Chowk", says Imran reply submitted through his advocate.
The reply also stated that the acts of violence that occurred during the evening of 25 May, 2022 at various parts of Islamabad, including on Jinnah Avenue, were the consequence of continued state brutality. No act of violence was either intended or encouraged by the PTI.
"Individuals facing violence by the state, including tear gas shelling, responded on their own in self-defence and in order to mitigate the damage caused by teargas," the PTI chief said in his reply.
Earlier during a hearing in the contempt case, the top court had observed that its orders on May 25 was "misused".
A five-member larger bench of the apex court, headed by Chief Justice Umar Ata Bandial, had continued hearing a contempt petition against the former premier.
The bench had sought a detailed reply from the PTI chief over the violation of the May 25 order.
Also Read Govt still unable to pick new AGP as SC hears high-profile cases
During the hearing, CJP Bandial had noted that the court had moved carefully in this case. "Even now we are exercising great restraint," he added. The chief justice had further remarked that the judges did not want their pen to be "misused".
The bench had also expressed its disappointment over two PTI lawyers, Dr Babar Awan and Chaudhry Faisal Hussain, for violating the court's trust about the May 25 order.
The chief justice had noted that it appeared that the SC was misled by these two lawyers. "When our trust is breached, then it is very wrong," he had added.
May 25 order
The apex court had issued clear instructions to the former ruling party to hold its Azadi March protest near Peshawar Mor between the H-9 and G-9 areas of Islamabad.
However, Imran and his protesters had made their way toward D-Chowk, prompting the government to call in the army for the security of the federal capital's Red Zone.


Source link