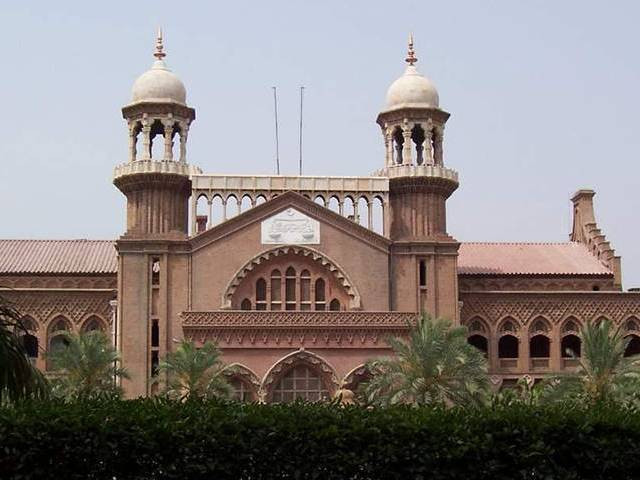 Punjab Chief Minister Hamza Shehbaz has contended before the Lahore High Court that the Supreme Court's majority opinion in the presidential reference on the interpretation and scope of Article 63-A could not affect his election as the provincial chief executive as the top court's order could not be applied retrospectively.
"It is [an] admitted fact that the vote cast in favour of answering respondent (CM Punjab) by the members of the PTI or any other political party are in fact within the preview of Article 63-A of the constitution and that the said votes fulfill the condition laid down in Article 63-A and [the] same cannot be disregarded based on the SC order," read Hamza's reply submitted through Advocate Mansoor Usman to the LHC.
"The SC order cannot [be] applied retrospectively. The election of answering respondent as chief minister Punjab thus cannot be affected by the SC order and votes cast in his favour by members of Punjab Assembly representing political parties other than their own cannot be disregarded," It added.
It has been learnt that a single judge of the LHC — Justice Shahid Wahid – would take up the matter on Monday.
Read LHC issues notice to Hamza, others on petitions challenging his position as CM
Earlier, LHC chief justice had referred the matter to another bench after hearing arguments of PTI counsel Ali Zafar.
The fate of the Punjab government is dependent on the outcome of this case.
The reply added that if the petitioners desired, they could move a vote of no-confidence against the Punjab chief minister in terms of Article 136 of the Constitution if they are confident that Hamza had lost the majority in the Punjab Assembly.
It further read that election for the chief minister was held in accordance with law and the Constitution. "There is nothing on record to suggest that he [Hamza] was involved in illegal activities."
It is also stated that on the day of election on April 16, the petitioners' ally was heading the provincial government and answering respondents had no role to control the government machinery including police at that time.
"[Any] unlawful conduct if any occurred on the floor of the Punjab Assembly on April 16 was initiated and prepared by [PML-Q leader and provincial assembly speaker] Chaudhry Parvez Elahi and his allies in apprehension of [his] defeat in the election for [the] CM Punjab [slot]."
The LHC had issued notices to Hamza, the Attorney General for Pakistan and others on a second petition filed by the PTI requesting the court to declare his election as chief minister as "illegal" and to restrain him from working in that capacity.
Hamza was elected as the Punjab chief minister on April 16, during a chaotic provincial assembly session. He received 197 votes — 11 more than the required 186 — including 25 from dissident PTI lawmakers that helped him secure the slot.


Source link