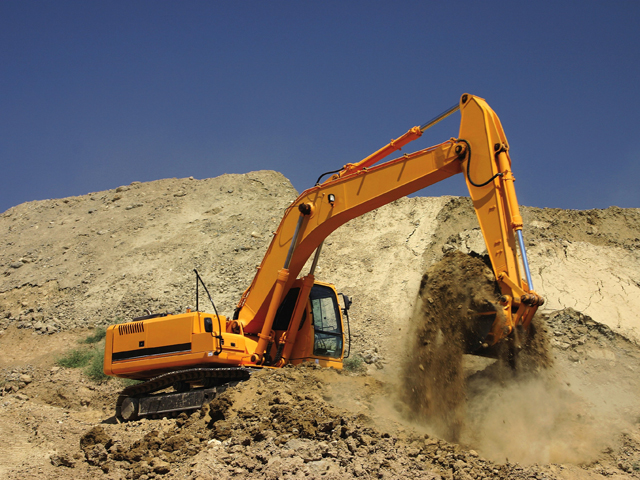 All eyes are on the Supreme Court which is expected to announce its opinion on the presidential reference in Reko Diq project case.
A five-judge larger bench of the apex court led by Chief Justice of Pakistan Umar Ata Bandial on November 29 reserved its opinion on the presidential reference wherein the government sought opinions on two questions.
First is the deal with the complainant company, TCC, compliant with the apex court's earlier judgment in the Maulvi Abdul Haq case.
Second is the proposed Investment Protection Act compliant with the Constitution?
Though the bench concluding its proceedings on November 29 observed that opinion would be issued next week but the judgement is still awaited.
Read more: Govt insists new Reko Diq deal is transparent
Today (Friday) is last day of the court working.
The cause list regarding the announcement of opinion is yet to be issued.
However, sources revealed to The Express Tribune that short opinion is likely to be announced today (Friday). It is learnt that in case the deal is not finalised between Barrick Gold and Pakistan until December 15, the country will have to face the penalty of $100 million.
Similarly, the country will also be awarded billions of dollars by the ICC Arbitral tribunal. Two actions are required before signing of the deal.
Firstly, the SC opinion on two questions and secondly, the appropriate legislation on this investment.
The finance ministry on April 26 issued a statement wherein all stakeholders were urged to complete pending actions hampering the conclusion of the $900 million settlement deal in the Reko Diq case by December 15, as it eyes the SC for an early decision.
The December 15 deadline is sacrosanct to avoid a $10 billion penalty in return for a settlement deal with Antofagasta and the Barrick Gold in the infamous Reko Diq mining case.
"The finance minister highlighted the importance of the early completion of the remaining steps under the agreed arrangement. The minister also stressed upon all concerned to ensure that the deadline of December 15 is successfully met and the project is revived the earliest after the settlement," according to a statement issued by the Ministry of Finance on November 26.


Source link