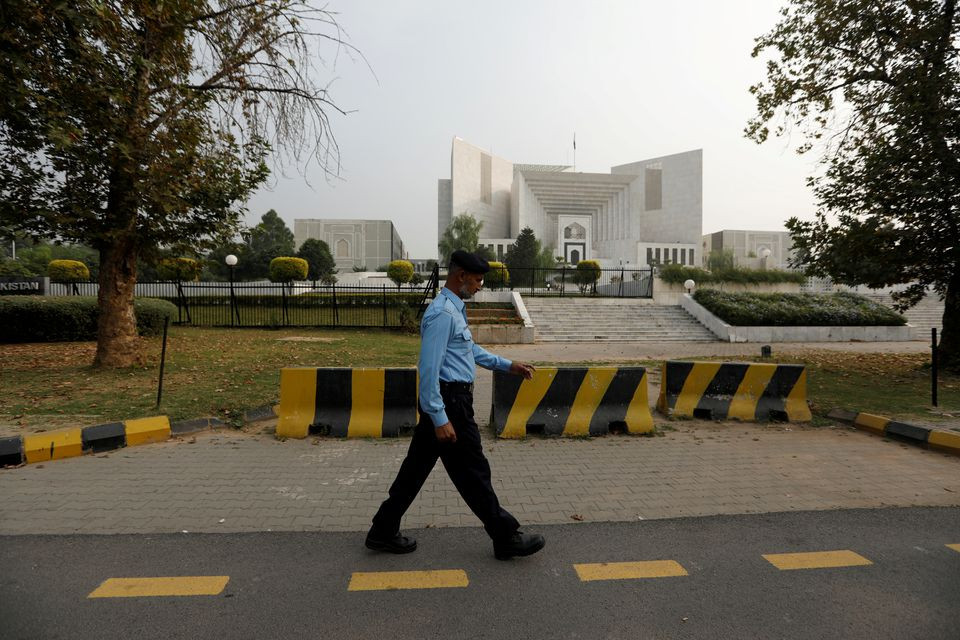 [ad_1]
The Supreme Court of Pakistan noted on Wednesday that the polling procedure has been made "difficult" to prevent overseas Pakistanis from voting.
The apex court made the remarks during a hearing of a case pertaining to giving the right to vote to overseas Pakistanis in which the court issued a notice to the Election Commission of Pakistan (ECP) on the petitions of Pakistan Tehreek-e-Insaf (PTI) Chairman Imran Khan and Pakistan Awami Muslim League (AML) founder Sheikh Rashid.
Notices were also issued by the top court to the attorney general and NADRA for assistance.
During the hearing, Justice Ijaz ul Ahsan inquired whether overseas Pakistanis have to come to Pakistan to vote or whether they can vote from their country of residence.
Read Voting right for expats only after pilot experiment
"The voting process has been made so difficult that overseas citizens cannot vote," remarked Justice Ahsan. He furthered that the "right to vote has not been abolished but the problem lies in the procedure".
The petitioners' lawyer Dawood Ghaznavi argued that the SC in its judgment had given the right to vote to overseas Pakistanis, adding that the amendment of the Election Act is against the spirit of the judgment.
The counsel added that on the orders of the court, NADRA created the system and it was tested in the by-elections, adding that no objection was raised in the by-elections.
The lawyer furthered that the Election Act was amended and that it was decided to conduct a pilot project again so that legislation can be enacted.
Subsequently, the apex court adjourned the hearing of the case for another two weeks and asked NADRA and the ECP to inform whether the system built is up to standard.
Last year, the apex court had observed that the overseas Pakistanis' right to vote appeared to be a matter of public interest and a fundamental human right.

[ad_2]
Source link