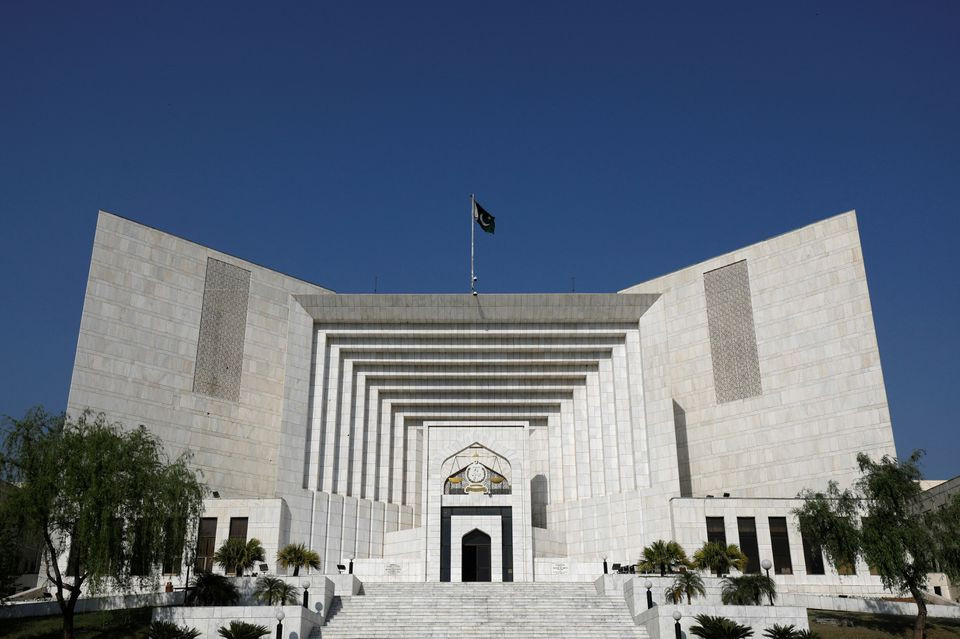 [ad_1]

The PTI has stepped up pressure on the Supreme Court for taking suo motu notices of the arrest as well as breaching the privacy of its senator Azam Swati, killing of journalist Arshad Sharif and registration of the FIR of the attack on party chief Imran Khan in Wazirabad as per his version but these efforts in the last two months have been in vain.
On Saturday, PTI Chairman Imran Khan penned a letter to Chief Justice of Pakistan Umar Ata Bandial, asking him to conduct an independent judicial inquiry into the murder of journalist Arshad Sharif, who was shot dead in Kenya on Oct 24.
In the letter, the former premier said, "Please constitute a judicial commission and take suo motu notice on the assassination of Arshad Sharif Shaheed. This is the demand of the entire nation."
First, several applications were submitted in the Supreme Court Human Rights cell requesting the chief justice of Pakistan for taking suo motu notices of three incidents.
Even though the SC HR cell sought reports from relevant authorities on these issues, the CJP did not take up the matters on the judicial side.
On the Wazirabad attack, the apex court had directed the Punjab police chief to register the case as per law.
Subsequently, the Punjab police registered the FIR on the complaint of one of its personnel.
When Imran's relative approached the SC for the registration of the FIR as per the PTI chief's version, the SC HR cell refused to entertain the application by asking him to contact the relevant forum.
Later, his application was also rejected by the Justice of Peace Wazirabad.
It has been learnt that despite the passage of more than two weeks, Imran's relative has yet to challenge the Justice of Peace Wazirabad's order in the Lahore High Court.
A PTI leader admitted that the party was not pushing the FIR matter forcibly as it was doing so in the past.
Hundreds of PTI supporters have written letters to CJP Umar Ata Bandial through the SC HR cell for taking suo motu notices since last week.
Similarly, the PTI is also consistently campaigning on social media for putting pressure on the judiciary to take suo motu notices but has remained unsuccessful so far.
Despite all its efforts, the PTI has been unsuccessful in influencing CJP Bandial.
There might be several reasons for this.
First, the PTI's greviences against the security establishment has probably compelled the SC to take more caution before intervening into the matter.
Similarly, the PTI has demanded that the CJP should form a commission on the "Lettergate" — a US diplomatic cable allegedly containing evidence of a foreign conspiracy orchestrated to oust Imran as the premier.
The PTI chairman also urged President Arif Alvi to write a letter to the CJP for forming an inquiry commission for this matter. However, the judge did not take notice of it.
Secondly, it is being witnessed that CJP Bandial was not influenced by social media campaigns or any other pressure.

[ad_2]
Source link