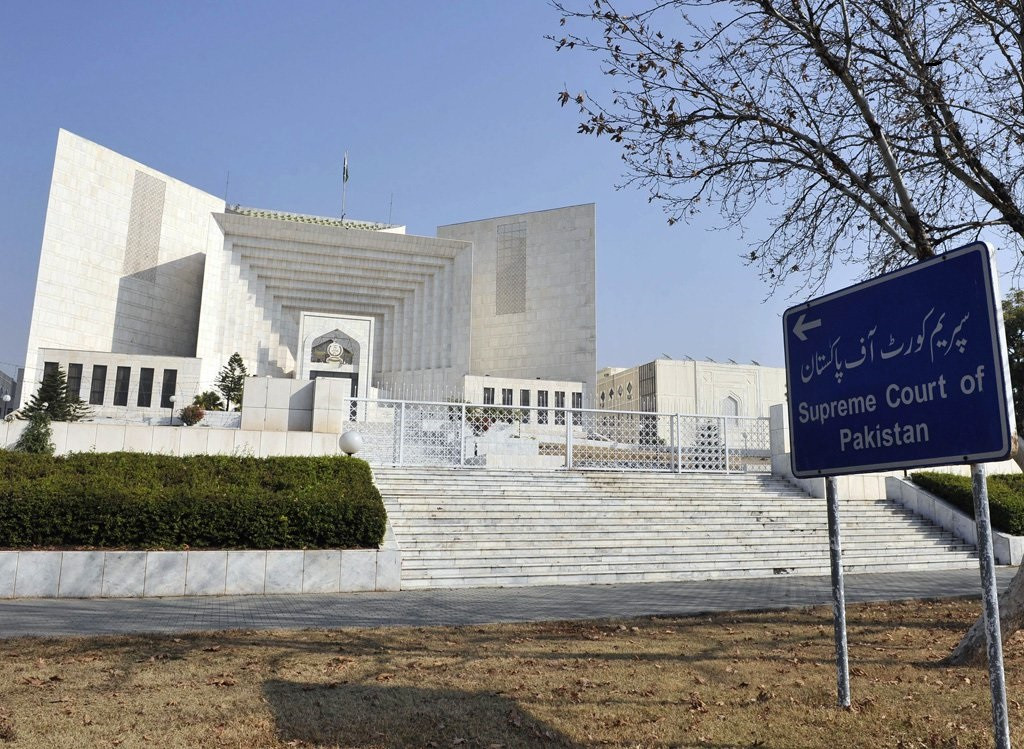 The Supreme Court disposed of on Tuesday the appeals against the intra-court order of the Islamabad High Court (IHC) in a case pertaining to the allotment of plots to bureaucrats and judges, while adjourned the hearing of appeals against the interim orders on writ petitions, indefinitely.
A three-member special bench, headed by Justice Umar Ata Bandial, heard the case. During the hearing, Justice Bandial said that the IHC decision on intra-court appeals had been reserved, which had been challenged in the Supreme Court.
The judge said that the court could not interfere with the reserved judgment of high court, adding, however, that the victims had the right to appeal against the intra-court decision.
Justice Mansoor Ali Shah said the victims could file petition in the high court before the announcement of the verdict.
Read IHC decision on allotment of additional plots to judges challenged
The lawyer for the housing authority said that the high court had suspended the allotment of plots on the writ petitions, for which the IHC used suo moto powers. He added that the IHC could not use these powers.
Justice Bandial said that this issue should have been raised before the high court. However, he added, when the matter comes to the Supreme Court, it will be seen what the high court has written about it.
Later, the court disposed of the appeals against the intra-court order of the IHC. However, the court adjourned the hearing of appeals against the interim orders on writ petition indefinitely.


Source link