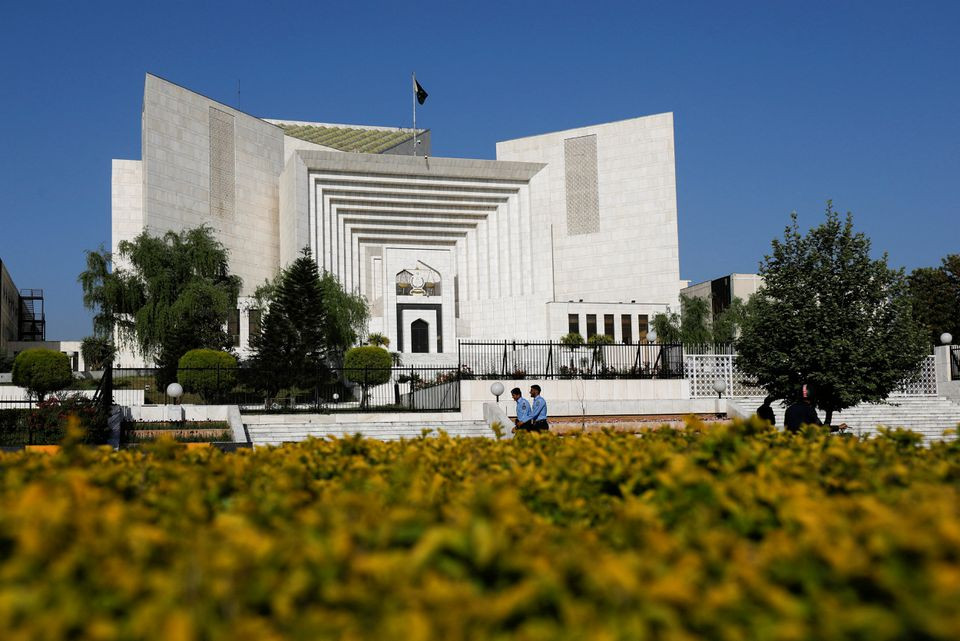 [ad_1]

The Supreme Court declared on Friday that the term of "handicapped" should not be used for the special people, noting that the apex court had already ruled on the matter.
Justice Mansoor Ali Shah said in an eight-page judgment of a case related to the quota of minorities and special persons in Grade-17 jobs in Punjab, stopped the Punjab Public Service Commission not to use words like handicapped for special persons.
In the detailed decision of the Supreme Court, it is written that the Constitution of Pakistan provides equal rights to all citizens without discrimination. The judgment emphasised that it was the responsibility of the state to fully protect the fundamental rights of all its individuals.
The judgment referred to the world organisations like the United Nations and the World Economic Forum, which had said that people with special needs were left behind in practical life due to negative social attitudes, and difficulties in accessing offices.
The judgment further said that the minorities made up 3% of Pakistan's total population. It added that the Constitution of Pakistan had given complete religious, economic and social protection to the minorities, while the national flag gave a representation to them.

[ad_2]
Source link