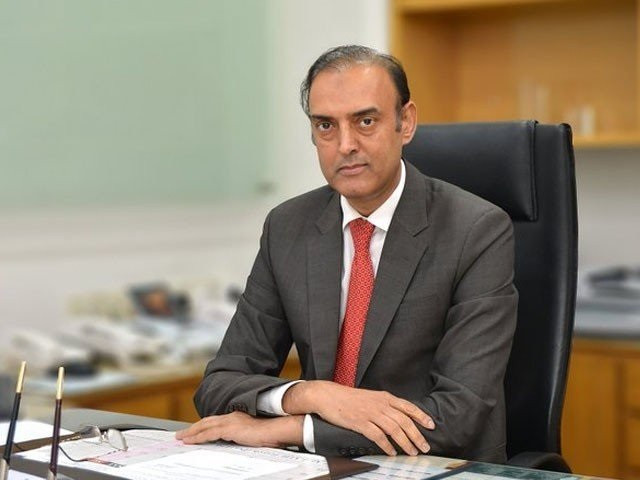 Governor State Bank of Pakistan (SBP) Jameel Ahmad has provided assurances that Pakistan will pay all its debts "on time" and that foreign exchange reserves are expected to increase during the second half of the financial year.
In the latest episode of the SBP podcast series, governor SBP clarified that during the next seven months only a debt of $4.7 billion is payable allaying concerns of the country defaulting on international financial obligations.
https://podcasts.google.com/feed/aHR0cHM6Ly9hbmNob3IuZm0vcy9hM2VlMTY1Yy9wb2RjYXN0L3Jzcw/episode/ZmY4YjQ3MmItMzgwYS00OTU2LWJkZDItMjAyODUyMzkyM2Y1
"According to the plan devised at the beginning of the year $23 billion was the repayable debt and the current account deficit was about $10 billion which roughly adds up to $33 billion," he explained.
Read SBP downplays risk of default
"Out of the $23 billion principal amount, the government of Pakistan has already paid back over $6 billion and almost $4 billion has been rolled over through bilateral agreements with other governments, so you can say that 10 billion has already been settled out of the total foreign debt," Ahmad continued.
"Out of the remaining $13 billion, $8.3 billion are either government loans or government-related commercial loans and so we expect this amount to be rolled over," he said while adding that discussions on the matter have already taken place on a government-to-government basis.
"So, we are roughly left with $4.7 billion in loans that we need to pay back," he stated noting that out of these $1.1 billion were commercial loans while $3.2 billion were multilateral and other loans that he expected will be paid on time.
The governor also stressed that inflows over the past five months have stood at nearly $4 billion in addition to the aforementioned rollover of $4 billion dollars, "whereas when the year started we had expected inflows between 38 to 34 billion. So, many inflows remain to be received".
"Let me put it this way," he continued, "the inflows that were expected in the first half of the year have been pushed to the second half of this year while our loan repayments are being made as our maturities are coming. This means that our reserves will begin to improve".
Read More SBP fails to set up $400m oil fund
Rejecting the "negative impression being given by many analysts", the central bank official also said that after receiving $500 million from Asian Infrastructure Investment Bank (AIIB) the SBP's foreign exchange reserves reached $7.9 billion.
However, on December 2, the foreign currency reserves held by the SBP were recorded at $6,714.9 million, down by $784 million compared with $7,498.7 million on November 25.
According to the central bank, the reserves decreased on account of the payment of $1 billion for the maturing Pakistan International Sukuk and some other external debt repayments.
Ahmad nonetheless maintained that there was no need for panic, adding that "the government is in talks with a friendly country for $3 billion, while progress is being made in talks with multilateral agencies for more funding also".
He also revealed that Pakistan had returned loans worth $1.2 billion to commercial banks and therefore "these banks are expected to re-lend the same amount".
The governor also said that at the beginning of the financial year, the SBP had estimated the current account deficit for the financial year to stand around $10 billion and while he admitted he expected the present deficit to "increase by $2 to $3 billion dollars due to floods", he remained confident that it would remain below $10 billion in FY2023.
Also Read Default talk dismissed as 'PTI propaganda'
During the interview, the central bank governor made note of the global challenges that the economy is faced with but expressed confidence in the government's measures to overcome them.
Ahmad defended the government's decision to cap imports, as he maintained that less than 10 per cent of the country's total imports are under administrative control. He also insisted that the measure was temporary and would be "phased out gradually", adding that the government had already provided several relaxations to various sectors.
He also quashed rumours that the government was placing import restrictions on petroleum, causing price hikes. "Petroleum and pharmaceuticals are among the priority sectors of the SBP," he explained, "there is absolutely no restriction on the import of petroleum products or raw materials related to the pharmaceutical sector."


Source link