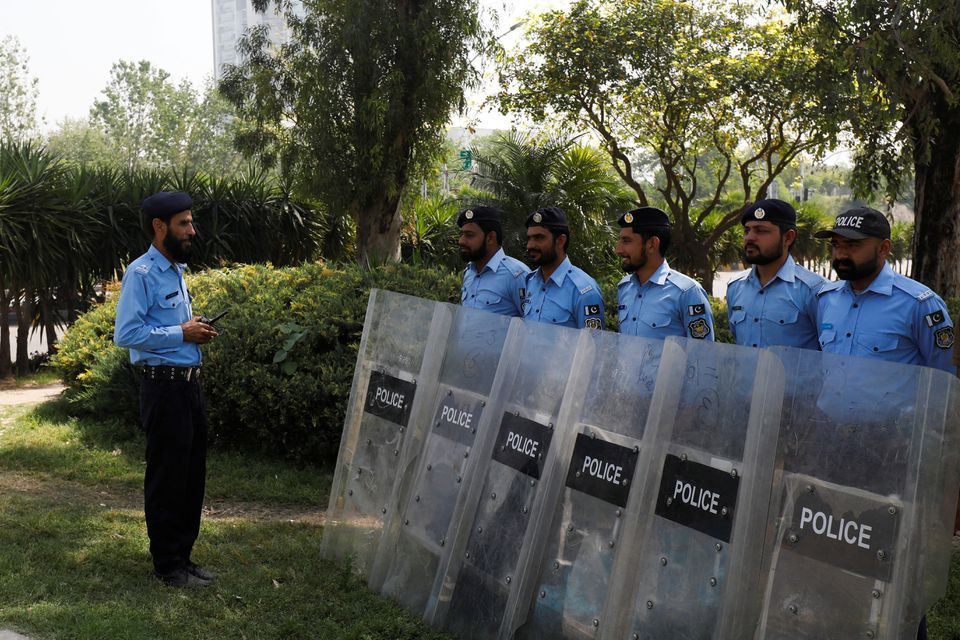 [ad_1]
Saudi Arabia's embassy in Islamabad on Monday urged its citizens in Pakistan to exercise caution and avoid going out "except for necessity" folowing last week's suicide bombing in Islamabad and rising terrorist attacks in the country.
"The embassy of the Custodian of the Two Holy Mosques in the Islamic Republic of Pakistan would like to warn all citizens residing and visiting the Islamic Republic of Pakistan of the need to take caution and not go out except for necessity, given that the authorities in the capital, Islamabad, have raised the security alert to the highest level," the embassy said in a statement on Twitter.
#تنبيه pic.twitter.com/6A7Q7z3lAl
— السفارة في باكستان – سعودی سفارت خانہ (@KSAembassyPK) December 26, 2022
In case of emergency, the statement asked the citizens to contact the embassy or the Consulate General in Karachi.
The development comes a day after the US issued a security alert warning of a possible terrorist attack targeting American citizens at a private hotel in the federal capital.
A statement issued by the US Embassy in Islamabad on Sunday said the US government staff prohibited from visiting the private hotel in the federal capital due to possible attack.
Also read: US embassy restricts staff movement in Islamabad
The US government is aware of information that unidentified individuals are possibly plotting to attack Americans at the private hotel in Islamabad "sometime during the holidays", the statement added.
The unprecedented advisory and threat alerts came after a police official was martyred and several others injured when suicide bomber blew himself up during check-up in I-10 sector of Islamabad on December 23.
There have been spike in terrorist attacks ever since the Afghan Taliban returned to power in Kabul.
Official data shows since August 2021 Pakistan recorded 420 terrorist attacks. In the last three months alone, the banned Tehreek-e-Taliban Pakistan (TTP) claimed responsibility of 141 attacks.
A major review is currently underway to devise a new strategy to deal with the resurgence of TTP militants. Official sources believe that a military operation to stem the fresh tide of terrorism is on the cards.
A meeting of the National Security Committee is expected in next couple of weeks to take major decisions.

[ad_2]
Source link