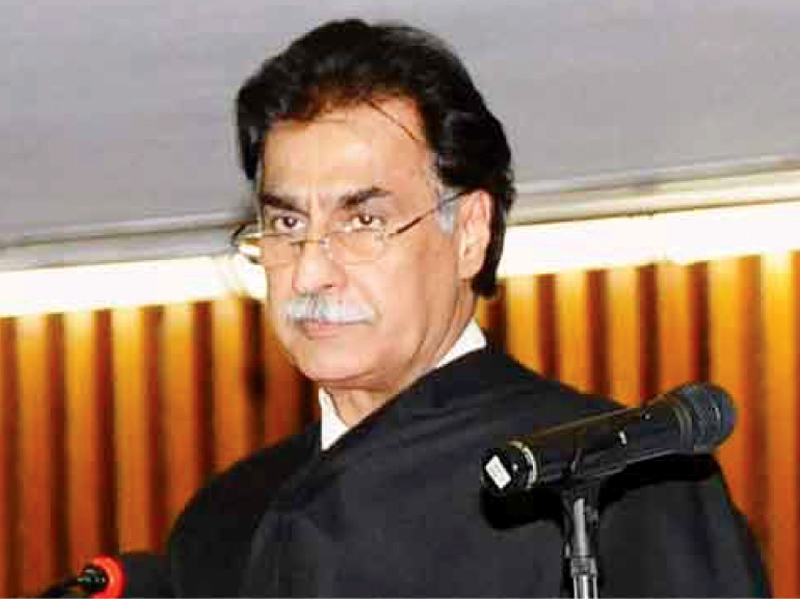 Senior PML-N leader Sardar Ayaz Sadiq was appointed as the new Minister for Law and Justice on Monday by Prime Minister Shehbaz Sharif.
According to the notification issued, Sadiq has been given the portfolio of Law and Justice in addition to his duties as minister for economic affairs.
Last week, Senator Azam Nazeer Tarar resigned from his position as law minister due to "personal reasons".
Tarar had supported Chief Justice Umar Ata Bandial's nominations of junior judges for elevation to the Supreme Court on the federal government's instructions.
Read Deadlock ends as JCP approves 3 HC judges' elevation
However, a lawyer close to Tarar revealed that he was not comfortable with the government's decision, and therefore, decided to tender his resignation.
Supreme Court Bar Association (SCBA) President Ahsan Bhoon welcomed Tarar's resignation. He said that Tarar showed loyalty to the party by following the government's instruction, but he stood with the bar by tendering his resignation.
On the other hand, some powerful circles were upset at the anti-army sloganeering that took place during the Asma Jahangir Conference, in his presence. This resignation is seen in the context of that episode.


Source link