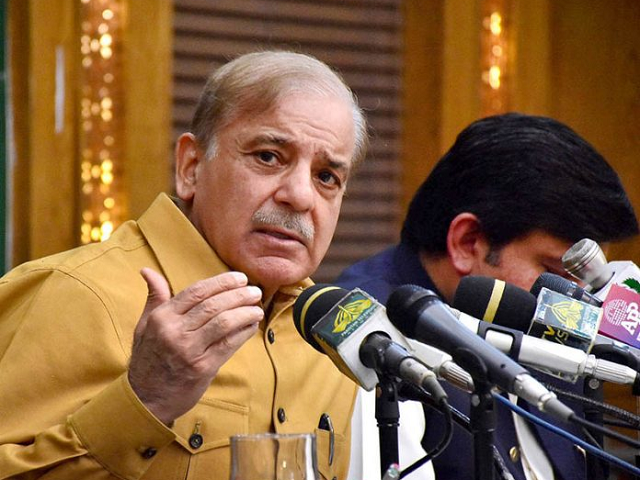 Prime Minister Shehbaz Sharif on Saturday said the acquittal of Interior Minister Rana Sanaullah in the narcotics case proved that the previous PTI-led government had carried out the "worst" political victimisation against its opponents.
The prime minister, in a statement, thanked Allah Almighty over "innocent" Sanaullah's acquittal by a special court in Lahore and asked those "who used to swear on the name of Almighty to seek forgiveness from Allah".
"The frivolous case of narcotics against Rana Sanaullah is the worst example of political victimisation. Despite facing political victimisation, Sanaullah never complained," the prime minister said.
He said the time had drawn a clear line between truth and falsehood, genuine and forged, and innocent and sinful.
He paid homage to the party leaders including Sanaullah and leaders of other political parties for boldly facing the "worst" political victimisation during the tenure of PTI Chairman Imran Khan's government.
"The frivolous narcotics case against Rana Sanaullah and his acquittal is also an example to make people aware of lies told by the previous government," the PM added.
Also read: Court acquits Rana Sanaullah in narcotics case
Earlier today, a special court in Lahore acquitted the interior minister in a narcotics case filed against him during the tenure of the Pakistan Tehreek-e-Insaf (PTI) government in 2019.
Sanaullah and five other co-accused filed a plea seeking acquittal from an alleged drug smuggling case registered with the Anti-Narcotics Force (ANF) and argued that the prosecution failed to provide any evidence to establish the case against them.
The petitioners contended that the judicial file does not have any incriminating piece of evidence against them and emphasised that the story narrated in the first information report (FIR) was 'concocted and fabricated'.
They further informed the court that nothing was recovered from the officials who intercepted them.
The interior minister and other petitioners also claimed that this was a case of political victimisation. They maintained that PTI leader Fawad Chaudhry had categorically admitted that this case was not lodged by deposed premier Imran Khan's government and that the case was filed by 'influential people' within the country.
(With input from News Desk)


Source link