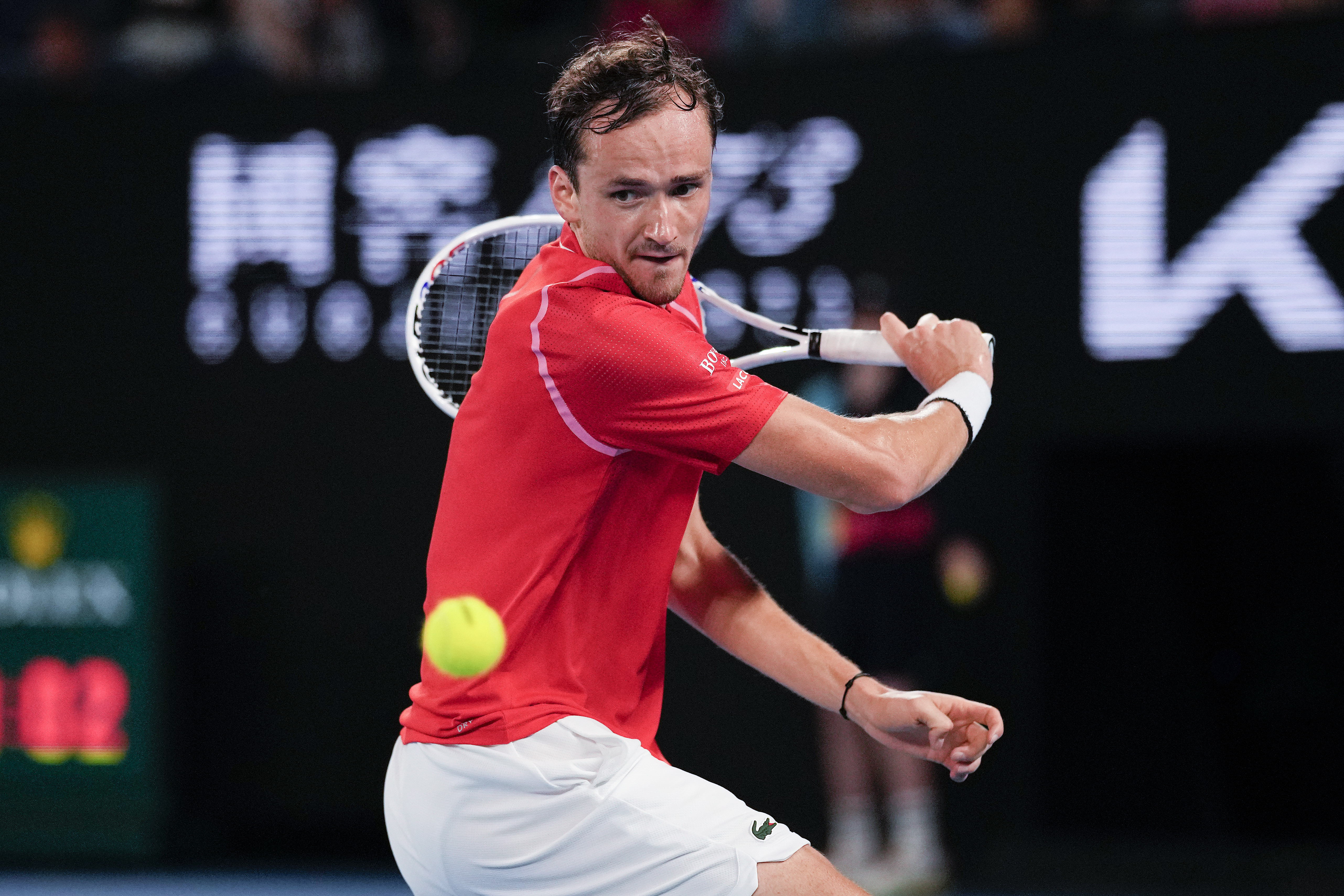 Several Russian and Belarusian players have already signed personal declarations that will clear them to compete as neutrals at this year's Wimbledon championships, the All England Club said on Tuesday.
Wimbledon announced last month that it had lifted its ban which prevented athletes from the two countries playing last year following Russia's invasion of Ukraine in February 2022.
Speaking at the club's pre-tournament Spring media conference, Club chairman Ian Hewitt said the U-turn had been the hardest decision of his four years in the job.
"This was an incredibly difficult decision," he told reporters. "I think our statement on March 31 set out the position as clearly as we could, namely that there were a combination of factors and it was a combination of factors and developments since last year which led to our decision."
Wimbledon and the other British grasscourt tournaments stood alone in barring Russian and Belarusian players such as former world number ones Daniil Medvedev and Victoria Azarenka last year.
The decision resulted in ranking points being stripped from the events and the Lawn Tennis Association being hit with huge fines by the ATP and WTA.
To compete this year, Russian and Belarusian players must agree to compete as neutrals, not to make statements supporting the war or the regimes involved and not to receive funding from either nation or state-supported businesses.
"The development of the wording of the declarations is obviously based on government guidance, working with the Tours, the ITF and our partners at the LTA," All England Club CEO Sally Bolton said on Tuesday. "As soon as we made the announcement players were able to sign the declarations and they are able to right up until the entry deadline. I won't share the details of who but a number of players have already signed.
"We listened to the feedback from athletes from last year and that was that they wanted the choice to be able to sign the declaration. They fully understand what they are signing up to."
Wimbledon's U-turn attracted some criticism with Ukraine's Foreign Minister Dmytro Kuleba calling it "immoral".
Bolton said she had personally spoken to Ukrainian players at the time of the announcement and that the majority had understood the situation and the club's decision.
Hewitt reemphasised Wimbledon's "condemnation of Russia's invasion of Ukraine", which Moscow calls a special militry operation, and said that the tournament would continue to support players and refugees from the country.
Wimbledon will meet all of the accommodation costs of Ukraine players during the tournament and all of the build-up events in the British grasscourt season, while one pound will be donated to Ukraine relief efforts for every ticket sold — amounting to around 500,000 pounds ($621,150.00).
Other announcements included a continuation of play on the middle Sunday, which came into effect last year, and the extension of a trial allowing players to receive coaching from their entourages in the stands. An announcement on prize money will be made in June.


Source link