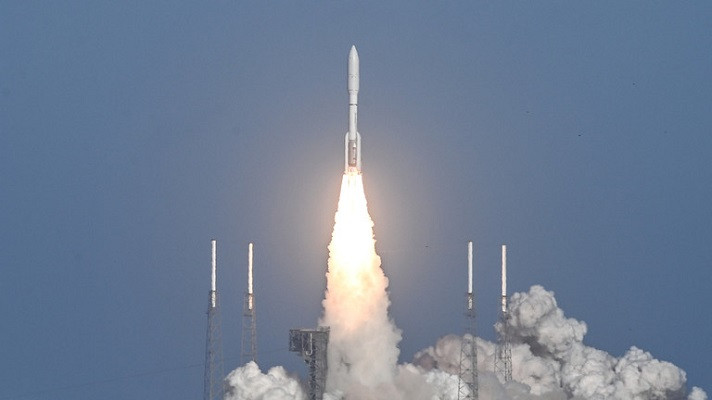 An attack against a spacecraft could trigger the next global war, Dmitry Rogozin, the head of Russia's national space agency Roscosmos, has said.
"One must keep in mind that the destruction of a foreign spacecraft means World War III. It's a casus belli, and there's no doubt about that," Rogozin said on Saturday, while using a term in Latin regarding a legitimate reason to start a war.
The Russian space chief was commenting on Washington's decision to stop all anti-satellite missile tests, RT reported.
On Monday, Vice President Kamala Harris announced the decision and called the destruction of satellites during the court of the tests "reckless and irresponsible" in view of the debris it leaves behind.
Rogozin went on to add that the US was now "pretending to be doves" having conducted all the necessary tests.
Also read: Russia ceases work on joint space projects with Europe
"This move should, therefore, be strictly viewed as propaganda," he maintained.
The Russian space chief further argued that the Boeing X-37, unmanned US spacecraft orbiting the Earth, could be put up for use for spying and carrying weapons of mass destruction.
He recalled that an earlier proposal by Russia and China to sign an agreement banning the placement of arms in the outer space had met a "dead silence" from Washington.
It is pertinent to mention here that the stationing of weapons of mass destruction in the outer space has been globally banned since 1967.
Last month, Roscosmos announced to cease its work on the joint projects with Europe as well as the US and said it would instead seek collaboration with China.


Source link