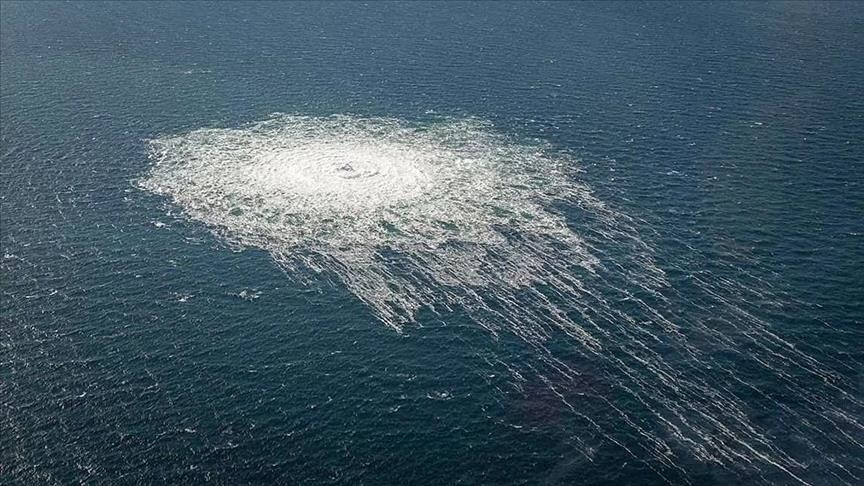 The Russian Embassy in the US on Wednesday accused Washington of trying "to put the brakes on" attempts to hold an international investigation into last year's explosions that ruptured the Nord Stream gas pipelines.
Commenting on the White House statement about "sufficiency of the national investigations, conducted by European countries," the embassy said it is "an obvious attempt by the authorities to hide behind the back of the allies, to do everything possible to undermine efforts to find out the true circumstances behind the act of sabotage."
"The Administration's assurances of full confidence in the 'thorough' investigations by allied states are not trustworthy. Especially taking into account the refusal to grant to our country — the owner of the gas pipelines — access to these proceedings. And, in fact, blocking of the joint appeal by Russia, China, and Brazil at the UN Security Council to launch a full-fledged international investigation," the embassy stressed.
German, Swedish and Danish authorities are investigating the undersea explosions that sparked leaks on the two Nord Stream pipelines in the Baltic Sea last September.
Russia has called for an international UN-led inquiry into the "sabotage" and identify who was to blame, but the request has not been supported by the Security Council.
The diplomatic mission insisted that "all states are interested in establishing the truth and punishing those responsible for the sabotage in order to prevent similar terrorist attacks in the future."
The embassy noted that the US media ignore the potential "colossal harm" to the environment due to the explosions.
It reminded about hundreds of thousands of munitions with toxic chemical substances that sunk in the Baltic Sea during World War II.
Also read: Russia frustrated with Pakistan
"Taking into account their (ammunition) poor condition, any explosions in these waters threaten to turn into an unprecedented environmental catastrophe and cause irreparable damage to regional states. One can only guess whether the perpetrators of the terrorist attack considered these risks," it warned.
'Russophobic campaign'
The embassy also commented on calls to create a "special tribunal against Russia" for its "special military operation" in Ukraine, slamming them as an "outright profanity that has nothing to do with justice."
"The US continues to demonstrate a complete disregard for the norms of international law in favor of its own geopolitical interests. The outrageous and unfounded accusations of alleged aggression, crimes against humanity and other violations are nothing more than an element of the Russophobic campaign organized by Washington as part of the hybrid war unleashed against us," it stressed.
The diplomatic mission said Washington "hypocritically and cynically" refrains from assessing the "criminal acts of the Nazis who have settled in Kyiv and have been terrorizing civilians for many years" as well as about its own role in the Ukrainian conflict.
"Washington continues to support Zelenskyy regime through the endless supply of lethal weapons, as a result of which the civilian population continues to die, including children, and kindergartens, schools and hospitals are destroyed," it said.
The embassy also questioned the US' right to "speculate on 'responsibility for aggression,' when the international community has not yet recovered from the catastrophic consequences of American adventurist interventions in Iraq, Afghanistan, bombing of Yugoslavia and the atrocities in Vietnam."


Source link