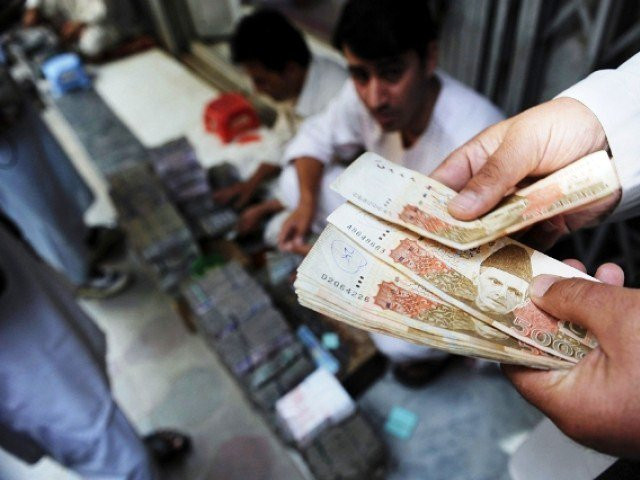 The Pakistani rupee plunged beyond Rs209 against the US dollar for the first time in the inter-bank market in the early hours on Friday.
The greenback was available at a record low level of Rs209.19 against the USD, a currency dealer reported at 10:16 am.
It had closed at Rs207.67 on Thursday.
Cumulatively, the rupee has dived 33% (or Rs51) in the past one-year to date compared to Rs157.54 on June 30, 2021, according to the central bank data.
Read Pakistan seeks US help to revive IMF deal
The latest drop in the currrency is recorded after the country's foreign exchange reserves slipped to a 34-month low at $9 billion, strongly hitting the worsening balance of international payment crisis.
Pakistan has sought US help to revive the International Monetary Fund (IMF) loan programme which has remained stalled for the past one-year.
"The inter-bank market is yet not confident that the IMF would revive its ($6 billion) loan programme for Pakistan," said Syed Atif Zafar, CEO of a financial research firm, Uraan, while talking to The Express Tribune.
The uncertainty of the IMF programme has kept the foreign exchange inter-bank and stock markets jittery. "There is no clear-cut scenario and direction in the markets," he added.
The revival of the IMF programme is a must to manage the balance of international payment crisis.
Read More Tough IMF conditions
"It is yet 50:50 whether the IMF programme would be revived or not. The situation would only become clear by end of June," he maintained.
It is pertinent to note that the government has already taken a number of measures on the directive of the Fund. It has completely withdrawn subsidies on petroleum products for the global lender to revive its programme.
The recent measures taken by the government show that it is making all efforts to get the IMF programme revived and unlock other bilateral and multilateral sources of foreign financing as soon as possible.
However, there are still a couple of measures to be taken by the government to revive the stalled loan programme, including the start of the collection of petroleum development levy (PDL) and general sales tax (GST) on petroleum products, an upward adjustment in rates of income tax for salaried people and increase in gas as well as electricity tariff.


Source link