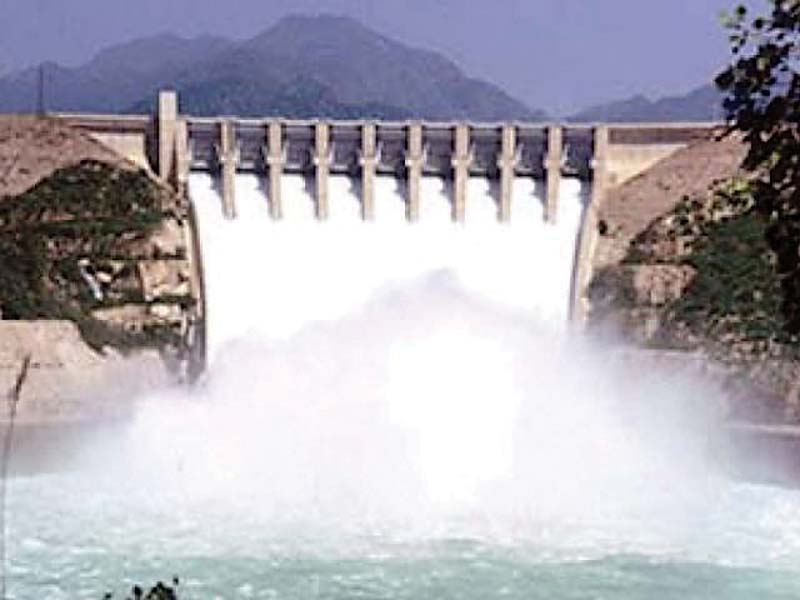 The water supply situation has started improving in the country after the recent spell of pre-monsoon rains as was evident from increased flow in rivers.
A Water and Power Development Authority (WAPDA) spokesperson shared details of Pakistan's reservoirs, showing an improvement in the inflows.
According to the spokesperson, the water inflow in Tarbela Dam was 86,500 cusecs and the outflow was 85,700 cusecs. The inflow in Mangla stood at 64,200 cusecs and the outflow was 29,600 cusecs.
The spokesperson said that the inflow in Chashma was 136,800 cusecs and outflow 145,600 cusecs. He added that inflow in Chenab River at Head Marala is 74,900 cusecs and outflow 65,000 cusecs.
The official further said inflow in Kabul River at Nowshera is 33,300 cusecs and outflow stood at 33,300 cusecs.
The spokesperson had said on Tuesday that the water storage in Tarbela Dam stood at 28,000 acres feet.
He had added that the water storage in Mangla Dam and Chashma was 134,000 and 14,000 acres feet, respectively.
Read K-P works towards monsoon preparedness
Rains – that have kicked off before their scheduled season of monsoon – had caused destruction in different parts of Khyber-Pakhtunkhwa and Balochistan, sweeping away bridges, wrecking roads and destroying homes as well as crops, besides killing people and leaving several injured, the provincial disaster management authorities (PDMAs) said.
According to a K-P Disaster Management Authority report, the rains had killed two people and injured three in the last 24 hours.
The report had added that 13 houses were partially damaged and four cattle lost their lives.
The loss of life and damage to property occurred mainly in Dera Ismail Khan district.
According to a statement issued by the Balochistan PDMA, the road connecting the Sonari area of the province's Kohlu district to Quetta had been swept away by flooding and several bridges were damaged.
Floods had also swept away electricity poles in Kohlu and the rainfall in Barkhan damaged crops.
The PDMA had said many parts of the province continued to be lashed by rains, with heavy showers in Sibi, Kohlu, Ziarat, Quetta, Chaman, Harnai, Loralai, Sherani, Musa Khel, Barkhan and Zhob.
Thunderstorms and gusty winds were reported in Sibi, Kohlu, Ziarat, Quetta, Harnai, Loralai, Sherani, Musakhel, Barkhan, Zhob, Kalat and Khuzdar, it had added.


Source link