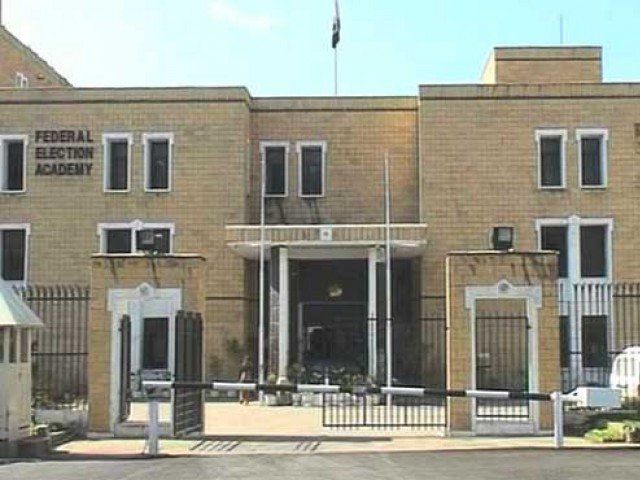 The Election of Pakistan (ECP) on Monday withdrew its earlier order that had banned the transfer of nine directors general of the National Accountability Bureau (NAB) in the wake of upcoming by-elections in various parts of the country.
NAB approached the ECP against the transfer ban and argued that the graft buster was not a public office and it could not have any effect on the elections process. It added that transfers were routine in the bureau.
On Monday, the district monitoring officer of the ECP withdrew his order. A NAB spokesperson later said that transfer orders of nine officers were in force and the officers would take charge of their new posts before Eidul Azha.
Accordingly, DG NAB Lahore Major (retd) Shehzad Saleem had been posted as DG A&P; DG NAB Sukkur Bureau Mirza Sultan Muhammad Saleem had been appointed as the new DG NAB Lahore; DG NAB Rawalpindi Irfan Mangi would be DG Training and Research; DG NAB Balochistan Farmanullah had been posted as DG NAB Rawalpindi; DG Operations at NAB Headquarters Masood Alam Khan would be the new DG NAB Sukkur; DG NAB Multan Nauman Aslam had been transferred as DG NAB Balochistan; DG NAB Human Resource Management Fayyaz Ahmad Qureshi would be DG NAB Multan; DG A&P Jamil Ahmed made DG Human Resource Management and DG Training and Research Mirza Muhammad Irfan Baig had been posed as DG Operations at NAB Headquarters.


Source link