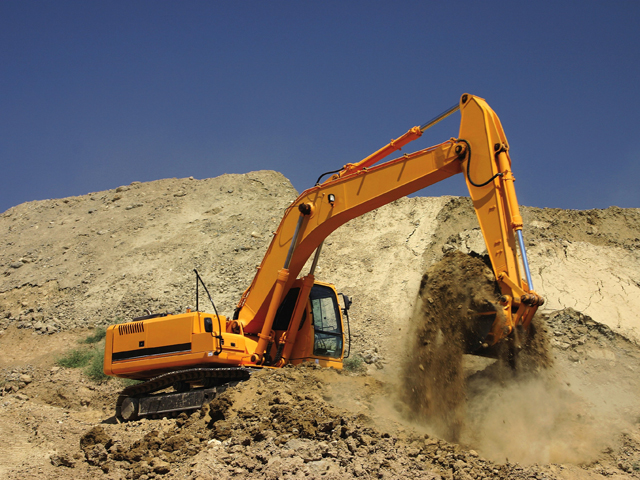 The Supreme Court was informed on Monday by a foreign expert that the government's agreement with the Barrick Gold was better deal for the country, as the apex court took up the Reko Diq agreement reference.
A five-member larger bench headed by the Chief Justice Umar Ata Bandial heard the reference. At the outset of the hearing, the additional attorney general told the bench that an international expert on the matter would brief the court.
The foreign expert, the managing director of a private company, told the bench that an investment of $8 billion was necessary in the contract at this time if the government of Pakistan and Balochistan wanted to benefit from the deal.
The chief justice said that it meant the government of Pakistan and Balochistan would have to invest $4 billion dollars out of $8 billion. He then asked when the return on the investment would be realised? The court was informed that profits would start after 5 years.
The foreign expert said that there were two phases of the current contract of Reko Diq. The first phase of the contract, he said, was for 5 years, adding that the profits would start in the second phase. Pakistan would invest $4.3 billion for 5 years.
Sitting in the bench, Justice Yahya Afridi said that the court was informed that the recent agreement of was the best in the current situation. He further asked whether the government tried to negotiate a deal with another company?
Also sitting on the bench, Justice Ijazul Ahsan asked whether Pakistan could sign a contract with another company with sword of $10 billion penalty dangling over its head. The foreign expert said that Barrack Gold had the expertise. If there was a better company, Pakistan could have done the deal, he added.
The expert said that the life of the Reko Diq was of 47 years. He added that Reko Diq contract would produce 400 tonnes of copper per year. The additional attorney general said that the total profit that the government of Balochistan would receive from the agreement in 40 years would $32 billion.
The chief justice said that in the presidential reference, the Supreme Court was looking at legal issues, and not the financial ones. He then asked what assurance the Barrick Gold Company was seeking from the Supreme Court? Later, the hearing of the case was adjourned till November 8.


Source link