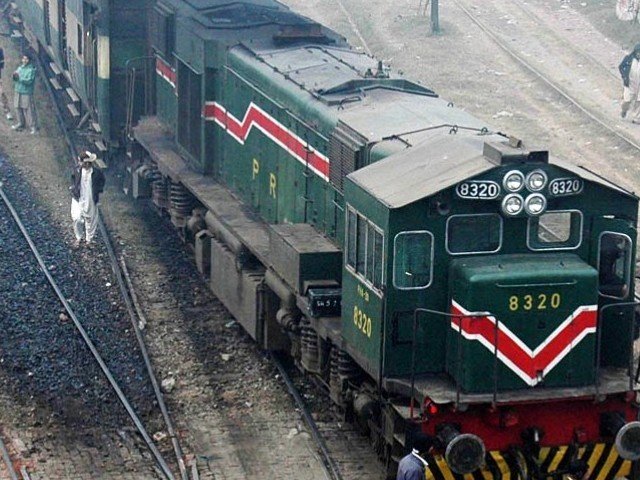 The National Assembly Standing Committee on Railways was informed on Wednesday that the Railway Department is incurring a loss of Rs160 million on a daily basis, as the tracks network was badly damaged in the recent floods.
The committee, which met here with its chairman Moeen Wattoo in the chair, expressed it displeasure on the absence of railway minister. The committee discussed the damage to the train tracks in the floods. Committee member Pir Syed Fazal Ali Shah said that lack of preparation ruined the tracks.
The chair said that China had built a lake every 300 kilometres to avoid floods. However, committee member Ali Pervaiz Malik said that there was a lake at the railway station in Habibabad, Okara in which sewerage water from the local settlement was drained out.
Railway Chairman Zafar Zaman said that the losses in the floods were unprecedented. "The railway department is losing Rs160 million daily," he said.
While briefing the committee about the financial difficulties, the chairman said that the department had 52,000 workers, while 125,000 pensioners. He further said that there were 33,000 vacancies. However, he added that in future, the department would hire employees on contract basis.


Source link