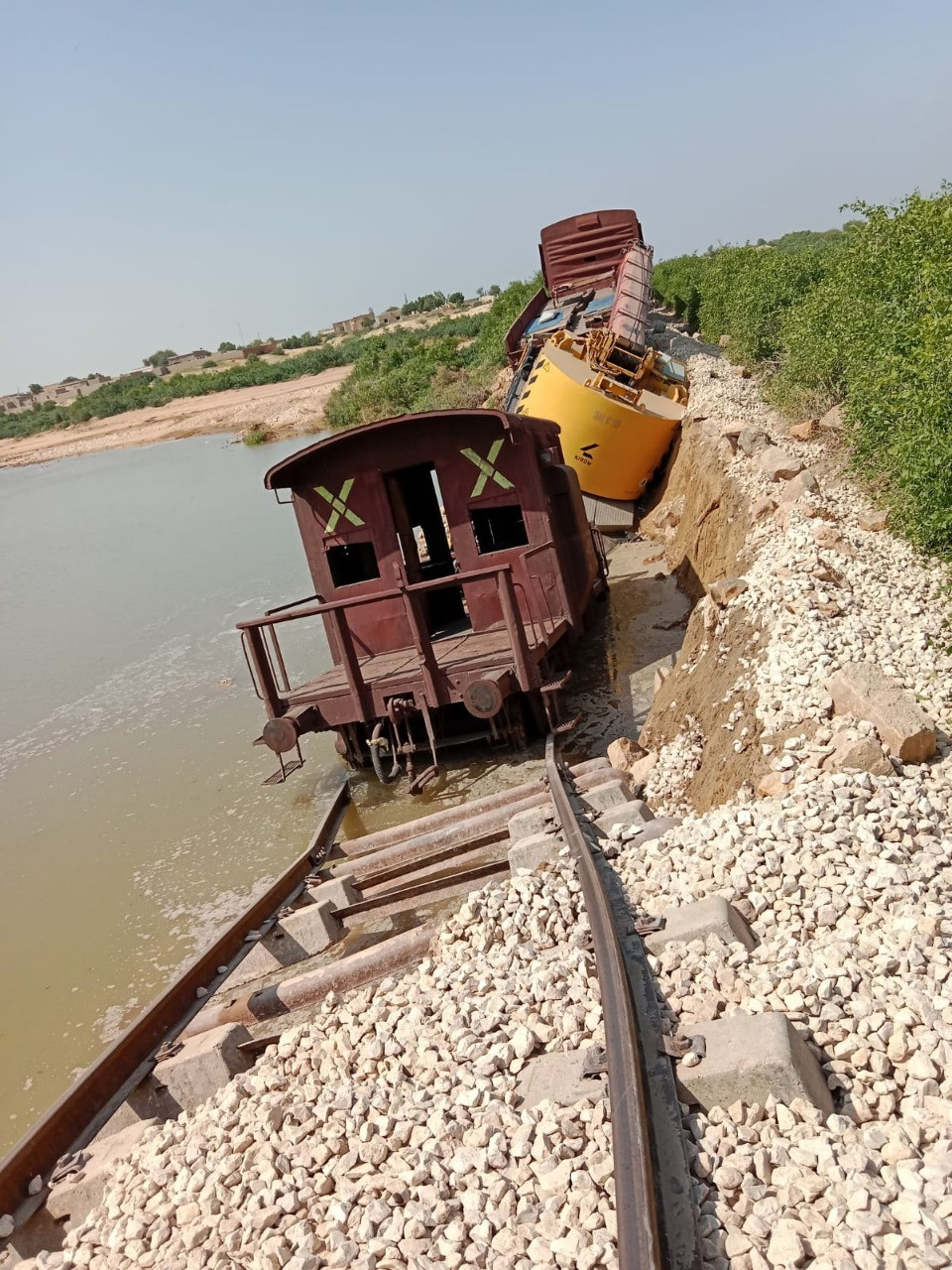 A ballast train meant for repairing railways' infrastructure and bridges fell on the track and further bent it out of shape.
The incident took place when the staff was busy repairing a track near the Kotri-Dadu section on the ML-2 with a ballast train. During the inspection, the vulnerable railway track suddenly buckled, throwing the ballast train off the line.
Following the incident, the management has ceased its maintenance work and will resume it later.
Meanwhile, railway operations were delayed for another week and the administration stopped the booking for the fifth time.
The signal system and the railway tracks on ML-1 and ML-2 bridges on the Lahore-Sukkur and Karachi sections were seriously damaged by the flood water due to which train operations have been suspended for more than three weeks.
The flood water is still present on the train due to which it is difficult to resume train operations on sections, including the ML-1. The administration has cancelled all mainline trains between Lahore, Karachi, Quetta and Sukkur.
The passengers who had booked seats in these trains are being given refunds at reservation offices.
The authorities are hopeful that the restoration work will be completed soon.


Source link