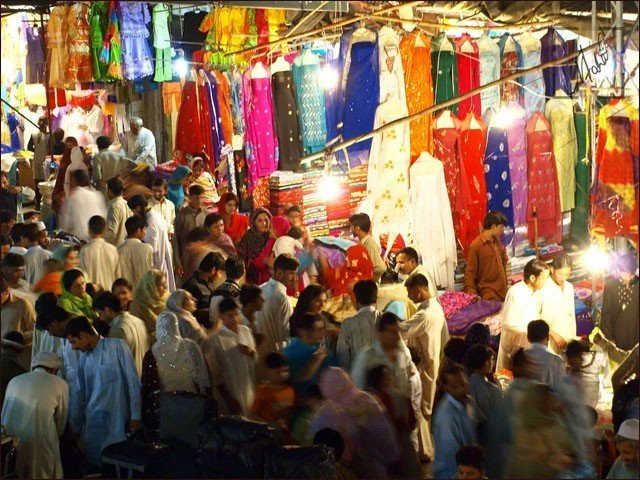 In order to conserve electricity during the ongoing energy crisis, Punjab Chief Minister Hamza Shehbaz Sharif on Saturday announced closing shopping malls, markets and business centres across the province at 9pm in consultation with the business community.
The decision was taken after a meeting between CM Hamza and traders' representatives and leaders who expressed their support for the government's decision.
As per details, markets, shops and businesses in the province will shut down at 9pm whereas the marriage halls will be closed at 10pm.
Also read: ECC approves Rs7.91 power tariff hike
The restaurants will be closed down by 11pm. However, the traders have been given an exemption on Saturdays. Time limitations are not enforced on medical stores.
It was decided during the meeting that a policy for Eidul Azha would soon be announced by the government in consultation with the business community.
On the occasion, the traders said that they were aligned with provincial government's decision in the national interest of the country, adding that the decision would help save petrol and electricity.
They urged the masses to use less petrol and electricity, adding that it was a national duty of every Pakistani.
Earlier, the Sindh government announced to limit the operating hours of markets and shopping malls by 9pm.
Read more: Sindh markets to shut by 9pm
The provincial government also announced that the wedding halls will be closed by 10:30, while restaurants, hotels, coffee shops and cafes by 11:00pm.
The notification issued on Friday by the Sindh Home Department stated that all markets, shops and shopping malls will have to close by 9:00 pm.
It also clarified that the medical stores, pharmacies, hospitals, petrol pumps, CNG stations, bakeries and milk shops will be exempted from the restriction.
The order will remain in effect immediately by 5:00pm, June 17 to July 16, the notification said.


Source link