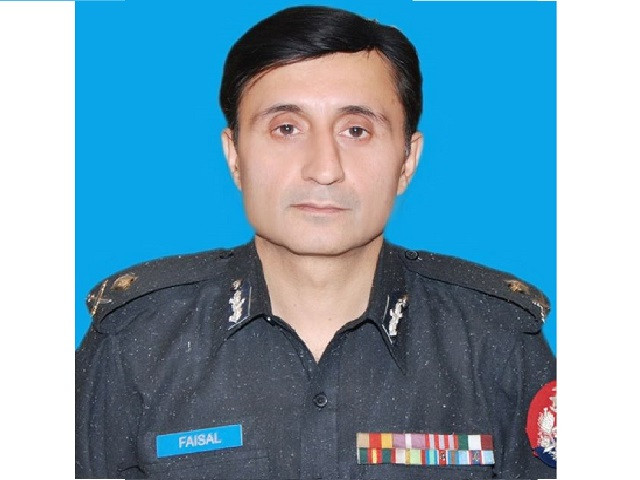 The Islamabad police have asked Punjab IGP Faisal Shahkar to provide them with more personnel to deal with the possible long march of the PTI.
It is being said that Shahkar's decision to give personnel to the Islamabad police would determine the direction of his loyalty towards the federal or Punjab government.
Sources said Islamabad police have called for 10,000 cops from Punjab to maintain public order.
The Punjab police currently have around 10,000 additional personnel.
The sources added that the Punjab police have more than 25,000 constabulary personnel. In addition, more than 15,000 cops are deployed across the province with VVIPs and to cope with emergency situations.
According to the sources, the file has reached the Punjab IGP to send the personnel.
Shahkar would decide whether to send the additional personnel or not after consultation with the provincial government.
The development came amid the Punjab IGP and Lahore Capital City Police Officer (CCPO) Ghulam Mahmood Dogar having developed differences with each other over the dealing and registration of cases of political nature.
Shahkar has reportedly resisted following the orders of the registration of the recent cases against PML-N leaders.
He also had denounced the Punjab government's instructions to register cases against policemen and officers over the May 25 torture incidents and use of force to stop the earlier PTI long march.
On Tuesday, the Cabinet Secretariat's Establishment Division issued orders of the Lahore CCPO's transfer from his post.
However, the Punjab government asked him to continue working as the CCPO until further orders.
The PML-N-led coalition federal government was annoyed with Dogar for the registration of a recent case under terrorism charges against party leaders Javed Latif and Marriyum Aurangzeb.
The federal government was also frustrated over multiple raids at the houses of PML-N leaders in connection with the chaos at the Punjab Assembly during the election for the chief minister's slot.
Shahkar has also developed differences with the Punjab government over the posting of many senior police officers.
A committee was formed at the CM's Office to mediate between the IGP and the provincial government.
PTI leader Sibtain Khan was given the duty to mediate between the two offices. However, when no substantial progress was made to reach a consensus, Sibtain was replaced by Hasaan Khawar.
PTI chairman and ousted premier Imran Khan had earlier announced that he would transfer Shahkar from his post.
There are reports that the recent episodes of use of cops for political purposes might create a deadlock over the appointment or transfer of the Punjab IGP as had happened in the past in the case of AD Khawaja as the Sindh police chief.
The Sindh government had multiple times forwarded the summary to remove him from the post.
However, it was turned down by the federal government many times as the appointment of the IGP is the prerogative of the Centre.
The provincial government can only send names of a panel of at least three senior police officers for the post.


Source link